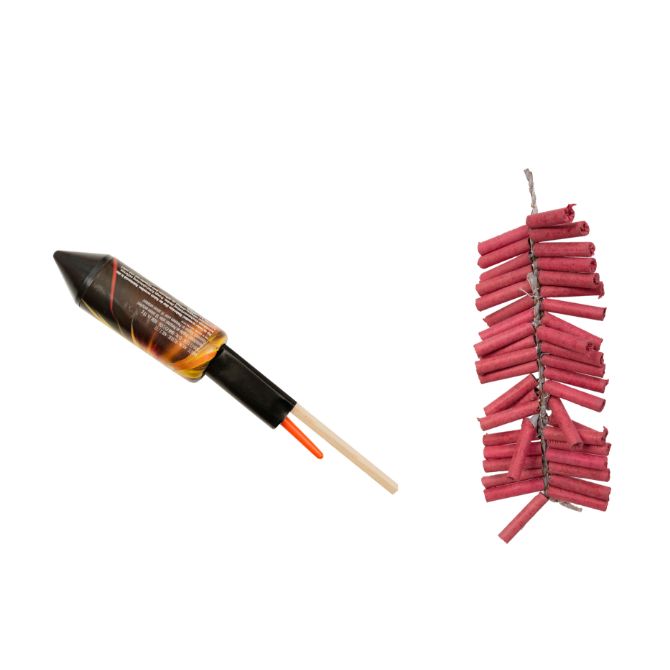 Pyrotechnics
All kinds of pyrotechnic material such as bangers, fountains, flares, rockets.
To prevent fire, make sure that used pyrotechnic materials are cold and extinguished before you dispose of them.
Keep fireworks, flares, hunting ammunition and the like away from sparks or heat sources to avoid possible damage, and never throw them in containers.
Do you want to know where and when you can get rid of this waste correctly?
Enter your address so that we can provide you with this information.
Additional information
In the case of all pyrotechnic materials, as well as such items as expired maritime flares, that you no longer need, contact the manufacturer, the shops or specialised centres where they were purchased.
If you have ammunition, hunting cartridges or similar items that have expired or which you no longer need, you should contact your supplier, a specialised shop or directly with the Mossos de Esquadra so that they can inform you about how to correctly manage this material.