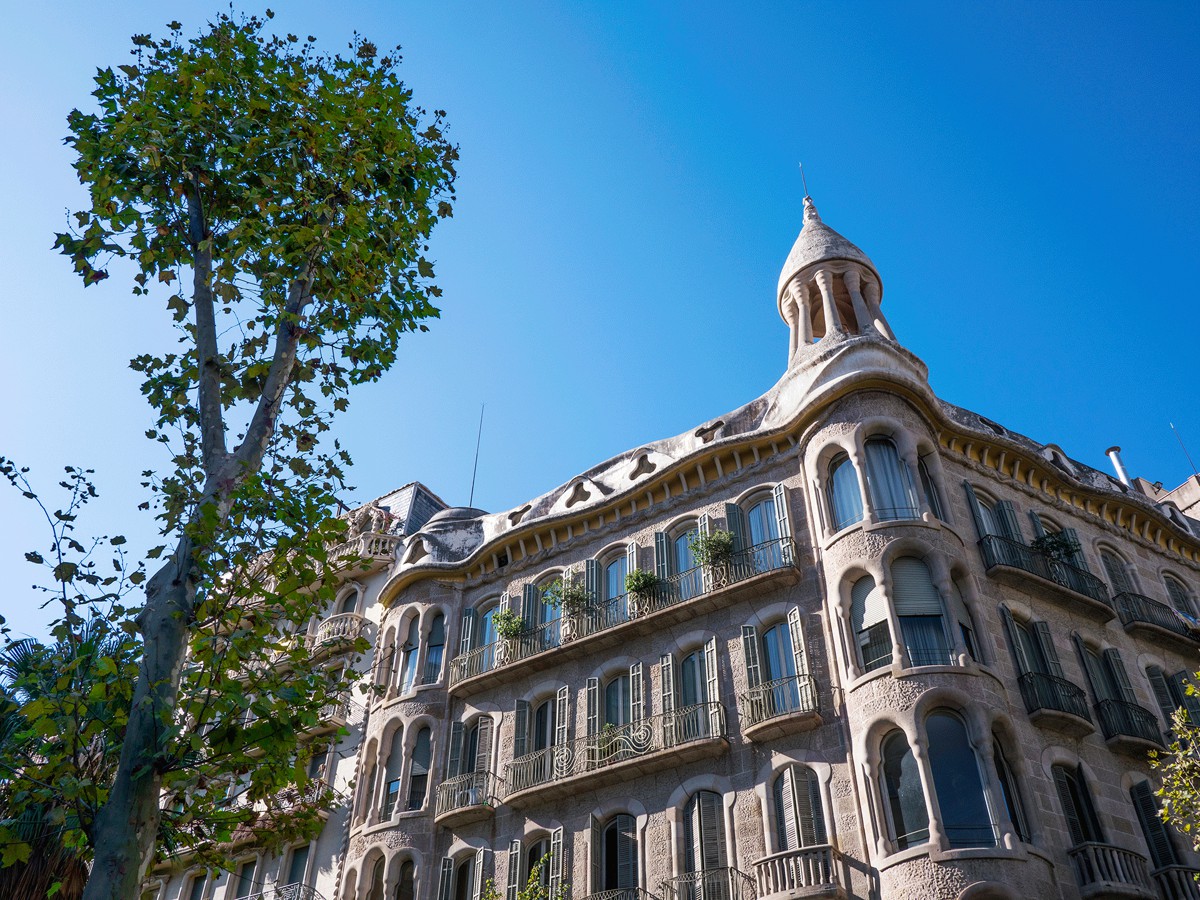 The top end of Carrer d'Enric Granados houses one of the last Modernista buildings constructed in Barcelona: Casa Sayrach. Even though it is the work of Manuel Sayrach i Carreras, the plan was signed by the promoter because the young architect had not finished his degree when he designed it. The building's beauty lies in its organic forms, a characteristic drawn from Gaudí's universe.
In Antoni Gaudí's orbit
The white roof of Casa Sayrach looks as if it is melting in the sun's heat, while the undulating lines create a sense of movement and relate directly to the work of Antoni Gaudí, who Sayrach knew all about. Casa Sayrach forms a corner: its vertex is finished off with a column of semicircular bay windows, topped with a tower, and on the Avinguda de la Diagonal side there is an entrance with a bay window over it which describes a parabolic arch. The whole facade, of unadorned smooth stone, is reminiscent of Gaudí's masterpiece, the Pedrera, a few streets away.
Disturbing beauty
The entrance hallway of the house is like some fantastic scene. Organic forms, conveying a sense of movement, and, above all, anatomically inspired lines, dominate: on the ceiling, the arch that leads to the stairs resembles the bony structure of a spinal column.
Translator of
:
Address:

Av Diagonal, 423*425

District:

Eixample

Neighborhood:

l'Antiga Esquerra de l'Eixample

City:

Barcelona