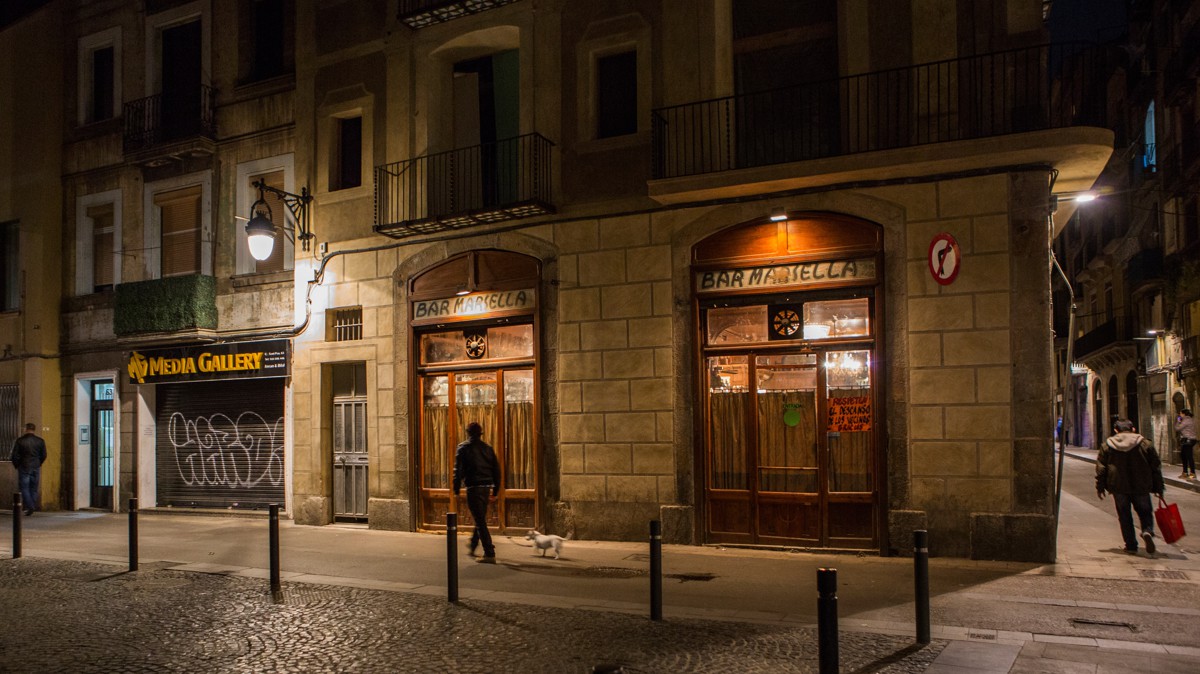 For most Barcelona residents Bar Marsella is intimately linked with absinthe, a potent tipple drunk with dissolved sugar. Its worldwide fame has brought many tourists to this unique establishment in the heart of the Raval neighbourhood.Its interior is a museum that still has the original decoration and structure.
A two-century-old bar
Bar Marsella is associated with Hemingway, maybe because he was the drinking establishment's most famous patron, but it was also the haunt of other artists such as Dalí, Picasso and Gaudí. The bar has been a success throughout its two-hundred-year history. It is located at the junction between Sant Pau and Sant Ramon streets, in the heart of the Raval neighbourhood and still retains its original bohemian spirit: period lights still hang from its ceiling, there are age-old bottles covered with a solid layer of dust and cobwebs are draped everywhere. Entering is such as stepping back in time. December 2013 saw the Marsella's future at stake: the building's owners wanted the bar manager to leave the premises, but Barcelona City Council used its right to first refusal, buying the property and saving the manager's job.
The absinthe bar
Still today you can order this drink that bears some resemblance to anise but with a super-high alcohol content. The drink was particularly popular among artists in Paris at the end of the 19th century: it seems to have been an aid to inspiration. Drinking it requires a special ritual: it is served with a bottle of water, a sugar lump and a fork. Only the most audacious know why.
Translator of
:
Address:

C Sant Pau, 65

District:

Ciutat Vella

Neighborhood:

el Raval

City:

Barcelona
Accessible for people with physical disabilities
Schedule
Days
Hours

dilluns

de 18:00 h a 02:00 h

dimarts, dimecres, dijous i diumenges

de 10:00 h a 14:00 h i
de 18:00 h a 02:00 h

divendres i dissabtes

de 10:00 h a 14:00 h i
de 18:00 h a 02:30 h