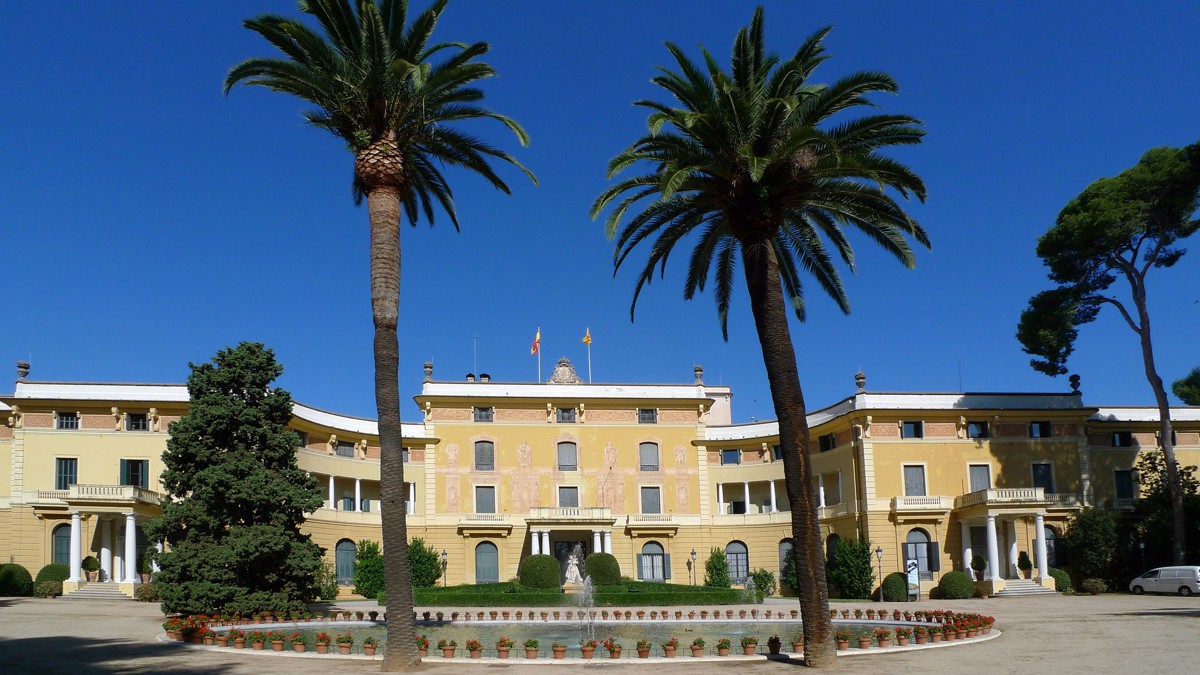 Surrounded by beautiful gardens, open to anyone who wishes to enjoy them, the Palau de Pedralbes was an old estate of medieval origins, acquired by the Güell family and transformed into a stately building that is now conserved and which was the official residence of the Spanish royal family during their visits to Barcelona between 1919 and 1931.
From country house to palace
At the top of the Les Corts district is the Palau de Pedralbes, a building with medieval origins which was restored in the late 19th century and given to the Spanish royal family by Count Eusebi Güell in 1918 to thank them for his noble title, whereupon it was transformed into a Royal Palace between 1919 and 1931. Today it is the headquarters of the Secretariat General of the Union for the Mediterranean.
The building was originally one of the 17th century country houses built in the area. In 1862 it was purchased, along with a neighbouring country house, by Eusebi Güell, who had alterations carried out on his new estate, known as the Finca Güell. The country house was restored by the architect Joan Martorell i Montells, who also built the Caribbean-style palace and Neo-Gothic chapel, which are still there to this day.
Gardens filled with surprises
At the end of the 19th century, Antoni Gaudí was commissioned to build the walls and to design part of the gardens of which the famous Font d'Hèrcules fountain survives to this day, featuring a bust of Hercules on a plinth bearing the Catalan coat of arms and a wrought iron dragon that the water flows out of. The fountain, along with the Pavilions of the Finca Güell, forms part of the re-creation of the poem L'Atlàntida, by Mossèn Cinto Verdaguer, that Gaudí so admired. The rest of the garden was designed by Nicolau Maria Rubió i Tudurí, who designed the project that can still be seen to this day, with its decorative geometric layout featuring large Mediterranean trees, such as palm trees, cypress and pines, a pond and the three famous luminous fountains by Carles Buïgas. One outstanding feature is the statue of Queen Isabel II with her son Alfonso XII, the work of Agapit Vallmitjana, and another the pavilion of climbers, one of the first attempts at the typical Gaudiesque arch. The famous Palace garden, today populated with numerous exotic trees as well as the Mediterranean ones, is continuously visited by tourists and residents wishing to marvel at the beauty and variety of the natural space hidden behind its walls.
Translator of
:
Address:

Av Diagonal, 686

District:

Les Corts

Neighborhood:

Pedralbes

City:

Barcelona
Titularitat:

Public center
Actualment és seu del Secretariat de la Unió per la Mediterrània