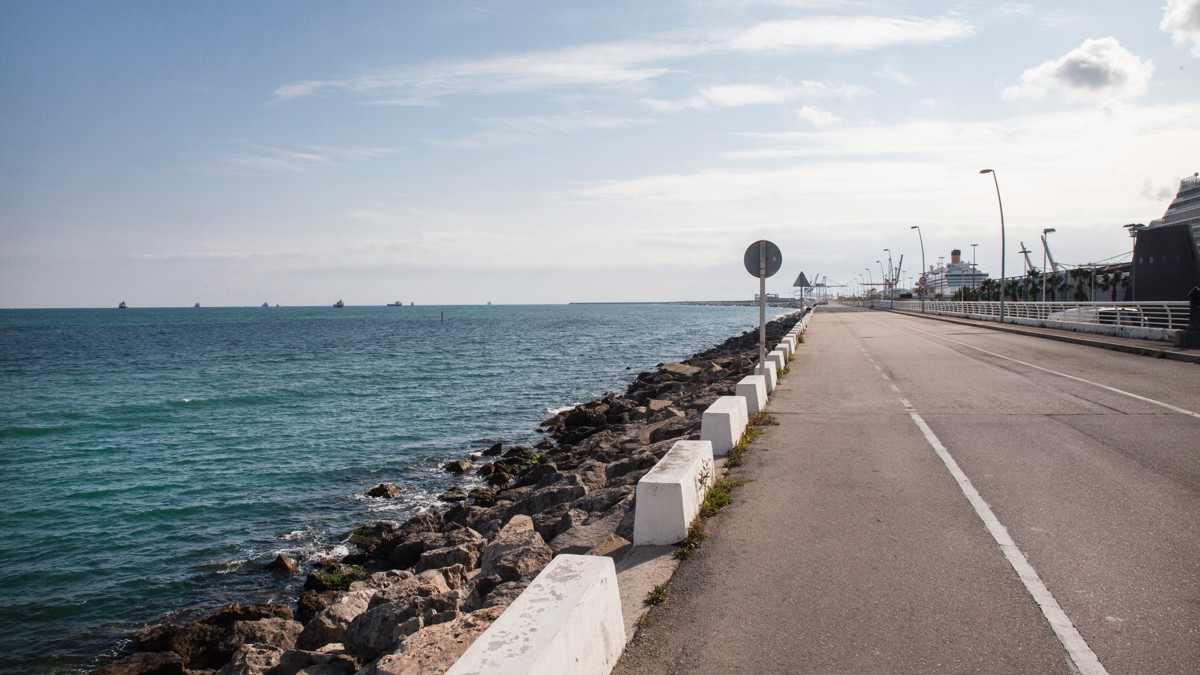 Located at the end of Barceloneta, Passeig de l'Escullera was built to protect the area from storms. Through time, though, the breakwater gained popularity among the locals as a place to go for a walk and still today many people go to El Trencaones in search of moments of peace and tranquillity next to the Mediterranean.
Emblem of a maritime city
Surrounded by nostalgia and the smell of the sea, Passeig de l'Escullera is inseparable from Barcelona and since its construction in 1904 as part of a project by the engineer Carlos de Angulo, it has been part of the lives of the port inhabitants and the city itself. Popularly known as El Trencaones, the breakwater's golden age was the 1940s, when everyone went there to eat muscles and sardines in the iconic Porta Coeli restaurant, which even appears in one of the novels of the writer Vázquez Montalbán.
An inspirational place
After its first remodelling at the end of the 1950s, El Trencaones was converted into a wide boulevard. Back in the old days, you used to be able to go down it by car, but for some time now the vehicles have been banned from the entrance, although you can still get to the beginning of the upper breakwater by car, where you can park and walk down towards the sea.
These days, Passeig de l'Escullera is five kilometres long and, after many periods of remodelling, has become the perfect place for many runners and walkers as well as a few fishermen. This is the place that inspired the song Rompeolas, by the Barcelona singer Loquillo.
Translator of
:
Address:

Pg Escullera, 1

District:

Sants-Montjuïc

Neighborhood:

la Marina del Prat Vermell

City:

Barcelona
Accés des de la plaça de les Drassanes i pel pont Porta d'europa.