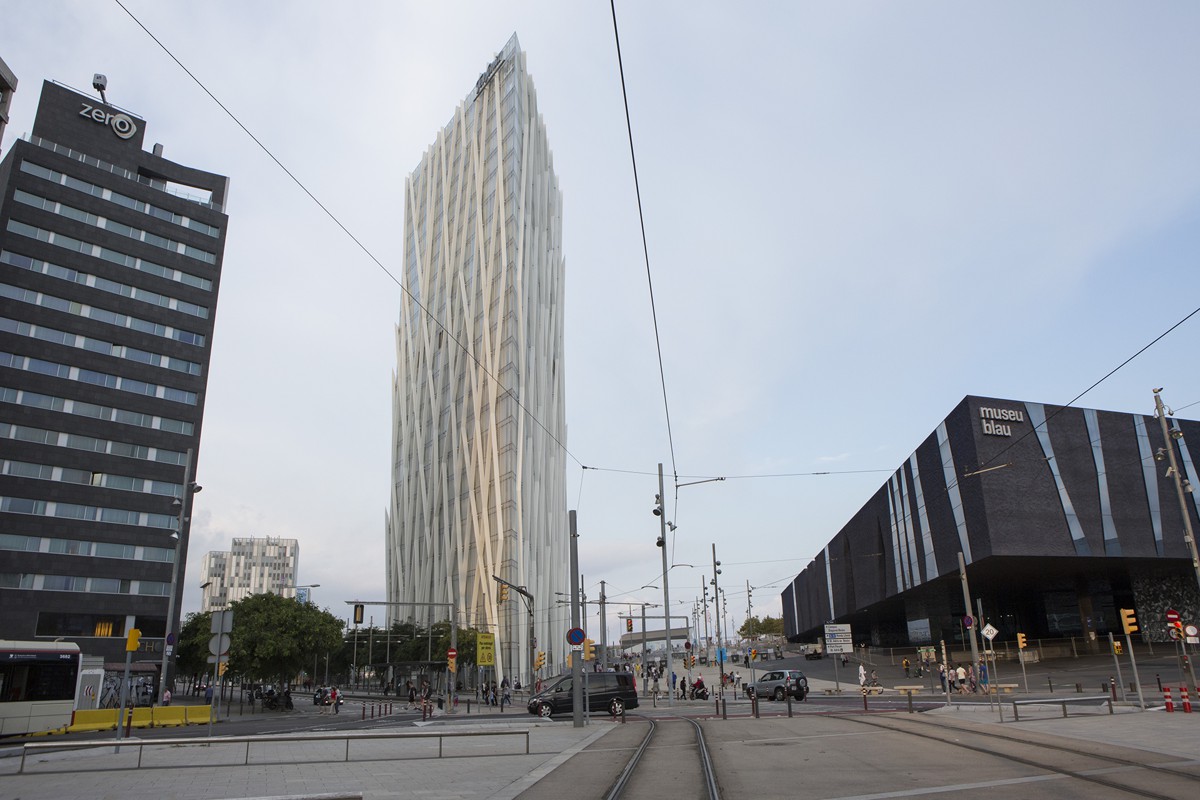 This impressive skyscraper is often compared to the New York Flat Iron because of its triangular facade, despite its diamond shape. Wrapped in glass and white aluminium, it has become one of the city's icons. It was designed by the Massip-Bosch studio of architects, set up and run by the architect Enric Massip-Bosch.
Play of light
Standing near the sea at Nº 0 Avinguda de la Diagonal, this spectacular building, an icon of contemporary architecture, rises to a height of 110 metres. Its aluminium and transparent glass façade produces some fabulous effects through the play of light and sun. It was built on municipally owned land for the Zona Franca Consortium and currently houses Telefónica's head offices and R&D centre.
A silver giant
The tower is a magnificent example of the most advanced architecture, which has managed to make the most of innovative construction techniques. The core of the building is made from concrete, while the perimeter structure, covering a glass façade, is made of white aluminium That makes it possible to get the most from the sunlight and produce a fascinating play of light on the outside.Depending on the time of day and the intensity of the sunlight, it shines like a silver giant standing over the sea.
Translator of
:
Address:

Pl Ernest Lluch i Martín, 5

District:

Sant Martí

Neighborhood:

el Besòs i el Maresme

City:

Barcelona
Titularitat:

Public center