Joan Morey. COLLAPSE
Desiring Machine, Working Machine
20 September, 2018

to

13 January, 2019
Curated by Latitudes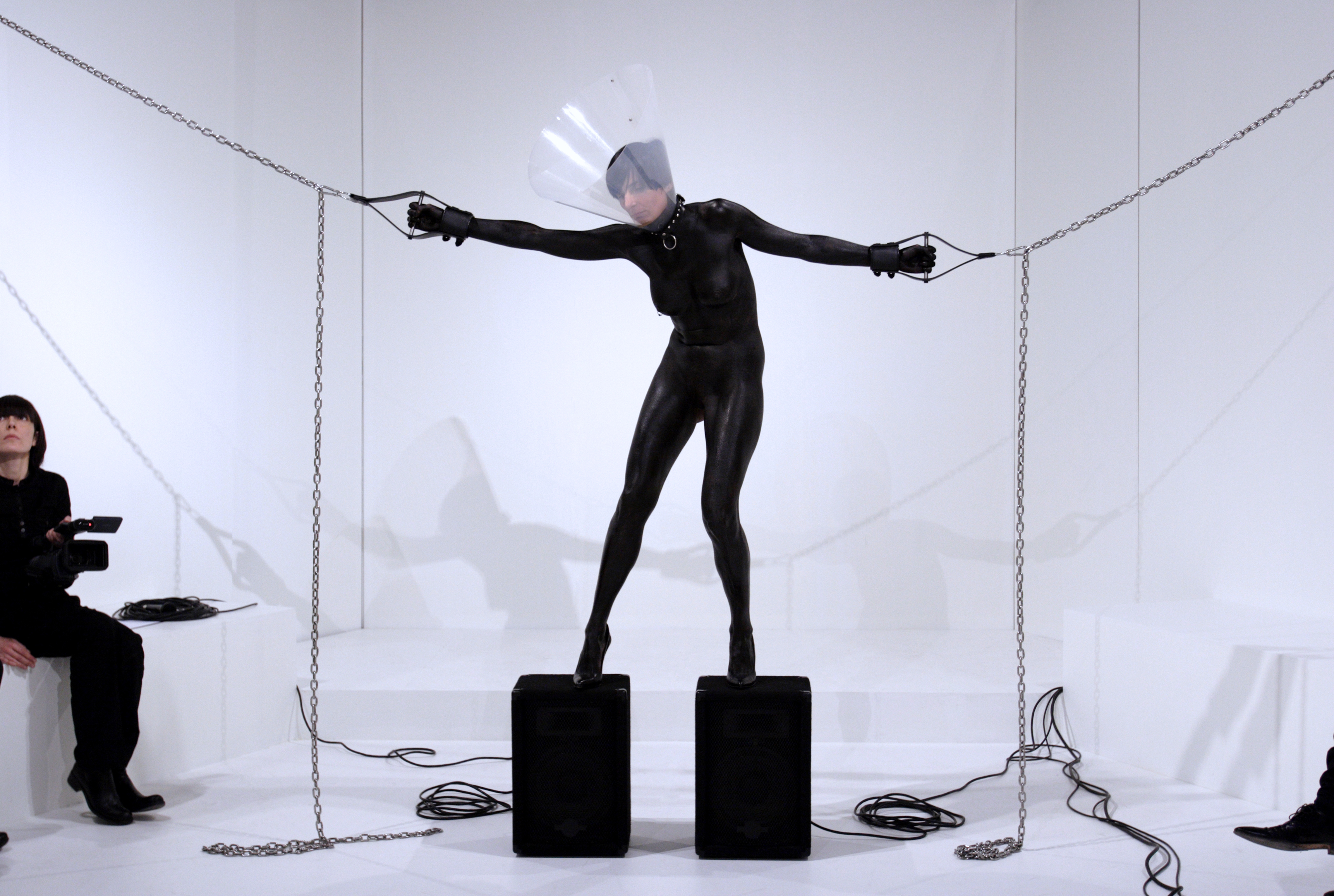 Since the late 1990s, Joan Morey (Mallorca, 1972) has produced an expansive body of live events, videos, installations, sound, and graphic works that has explored the intersection of theatre, cinema, philosophy, sexuality, and subjectivity. In 2017 Morey was awarded the Ciutat de Barcelona Award for Visual Arts given by the Barcelona City Council in recognition of excellence in creativity, research, and artistic production.
COLLAPSE encompasses three parts. The first is presented over two floors of the Contemporary Art Centre of Barcelona – Fabra i Coats. Desiring Machine, Working Machine is a survey of 10 major projects from the last 15 years of the artist's work. An exhibition display based on vitrines and video screens, arranged like sarcophagi or reliquaries, is presented alongside a continuous programme of audio works and a schedule of live performance extracts. 
The second part of COLLAPSE takes place at the Centre d'Art Tecla Sala, l'Hospitalet de Llobregat (from 23 November 2018 to 13 January 2019) and is the definitive version of the touring exhibition Social Body. The latter has centred on an evolving presentation of the video-performance SOCIAL BODY. Anatomy Lesson, awarded the 2017 Premi de Videocreació by the Xarxa de Centres d'Arts Visuals de Catalunya, Arts Santa Mònica, the Departament de Cultura de la Generalitat de Catalunya, and LOOP Barcelona.
Titled Schizophrenic Machine, the third part comprises a major new performance event which will take place in January 2019 at an especially resonant—yet, for the moment, deliberately undisclosed—location in Barcelona, where live action will be integrated within the longer narrative of the site's physical and discursive past.
Morey's work both critiques and embodies one of the most thorny and far-reaching aspects of human consciousness and behaviour: how we relate ourselves to others, as the oppressed or the oppressor. This central preoccupation with the exercise of power and authority seemingly accounts for the dark and ominous tenor of his art. We might simply say that it holds a mirror to a world history that has been shaped by dominance and exploitation, as well as the numerous inequalities of the present. Yet it also suggests that it is precisely through the 'perverse' collapsing of severity with sensuality, reality with the imagination, degradation with desire, that—under exceptional circumstances—light can emerge from so much darkness.
--
Image: POSTMORTEM. Projet en Sept Tableaux (2006–2007) © Joan Morey  | Documentation picture: Noemi Jariod | Artist's courtesy
​