Work carried out at 145 publicly operated schools in the summer holidays
A total of 164 sets of works are being implemented at 145 schools in 2023, the ongoing goal being to get all schools in the city's public network to the same level. Extension works and improvements are mainly aimed at achieving comfortable temperatures, transforming playgrounds and renewing furniture. Most projects are carried out in the summer months to minimise the impact on classroom hours.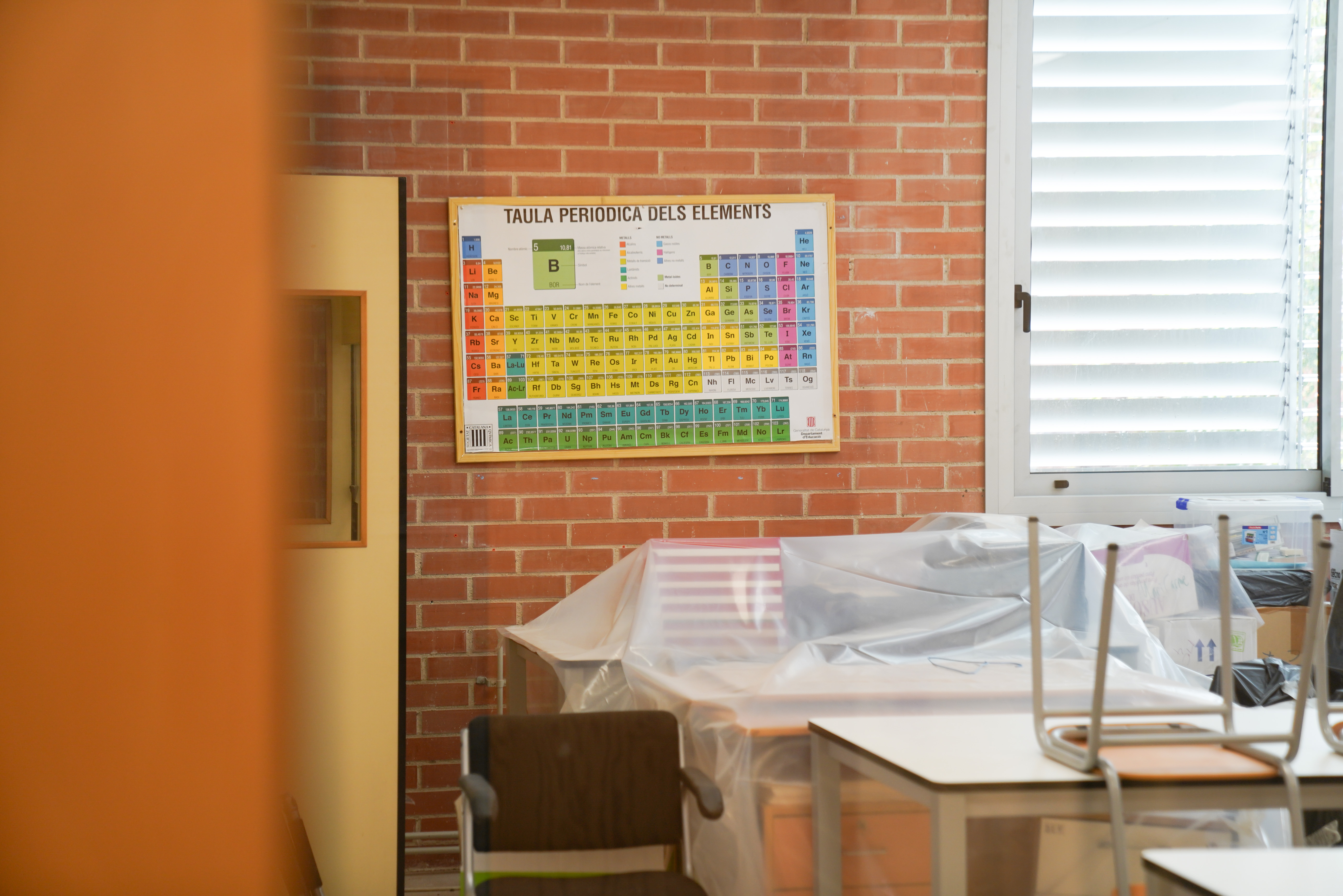 New teaching projects and the age of some buildings mean they need to be upgraded with renovation work, extensions and improvements to keep them in the best condition and provide optimal comfort.
The total investment is expected to be around 66.7 million euros, with the City Council providing 41.5 million and the Catalan government's Ministry of Education providing the rest.
Goal: more efficient and comfortable schools
The strategic plan to improve the sustainability of schools in Barcelona plays an important part in all of the works. The goal of the plan is to renovate schools to make them more comfortable, providing optimal conditions for learning, improved energy efficiency, the generation of green energy and comfortable temperatures inside and outside.
Work includes projects such as the installation of solar panelling, the renovation of façades and rooftops, interior insulation and outer protection for buildings, air-conditioning and heating, new coats of paint and overlays, as colours affect natural and artificial light and are an important factory in the learning process, along with comprehensive or partial renovations of kitchens and dining-rooms.
Playgrounds are an important part of the improvements, the goal being to turn them into spaces with more diverse play options, open to neighbourhoods and greened up to act as climate shelters during the hottest months.
Work has also been carried out to improve accessibility at schools through the elimination of architectural barriers, adapted handrails and staircases, ramps and revamps to toilets and changing rooms.
Similarly, the city's publicly operated schools have also been getting new classroom furniture since the 2020-2021 academic year. Chairs and school desks have now been renewed in classrooms for all three years of infant schooling and the next school year will see first-year classrooms at secondary schools get new furniture.
Major renovations
In parallel, work continues on 34 major renovation projects and new facilities. Notable projects include the transformation of the old facilities at the Institut Joan Coromines, which will house the Institut Escola Arts. Besides the new base for the Barcelona Institute of Sport, other notable projects include the expansion of the Institut Escola El Til·ler, as well as the drafting of the project for the Escola Can Maiol.
Tags associated with the news item
Related news
Education and studies

Education and studies

31/07/2023 16:06 h

Education and studies

Education and studies

06/06/2023 19:02 h