"Alauda Teatro: Ingenii Machina" dins del "MAC Festival"
Day and time
sat 24 · 11:30
sun 25 · 11:30
See all schedules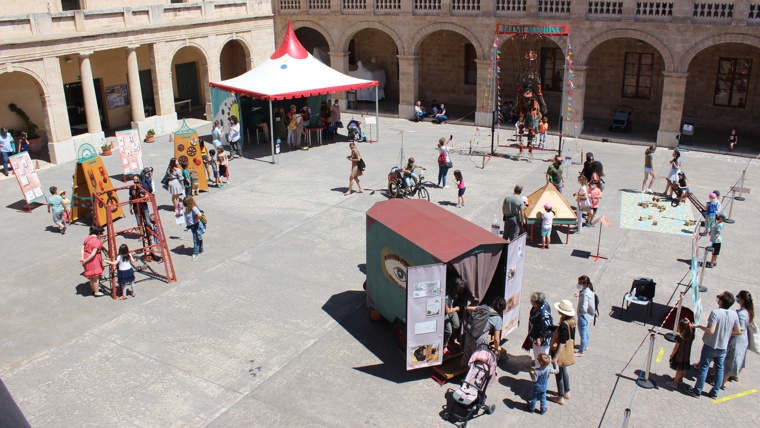 Space Bosc
Alauda Teatro: Ingenii Machina (Castilla y León; interactive installation. All ages)
A five-metre tall giant puppet, a gazebo with mechanical automats, a pyramid hiding a riddle, a crane with pulleys and a sea beast swimming in an imaginary ocean. These are just some of the contraptions you'll find at an upbeat and participatory fair. Here it's not the assistants who operate the rides, but the fairgoers themselves!
Ingenii machina is an interactive and ludic street event, where members of the public play and discover the most spectacular secrets of mechanical objects: machines, cogs, skills-based games and more. There are even some zany and fun artefacts, which produce energy as well as entertaining people. One example is a musical tricycle which, when pedalled, generates enough energy to drive an electric organ.
Experts in the construction and operation of puppets, the Alauda Teatro company sets up in Barcelona for La Mercè, turning the public into the star of the show. Take part!
List of points shown on the map
Pg Santa Coloma, 60
Sant Andreu
Sant Andreu
08030 Barcelona