Circus workshop "cia. La Jarra Azul" dins del "MAC Festival"
Day and time
sat 24 · 11:00
sun 25 · 11:00
mon 26 · 11:00
See all schedules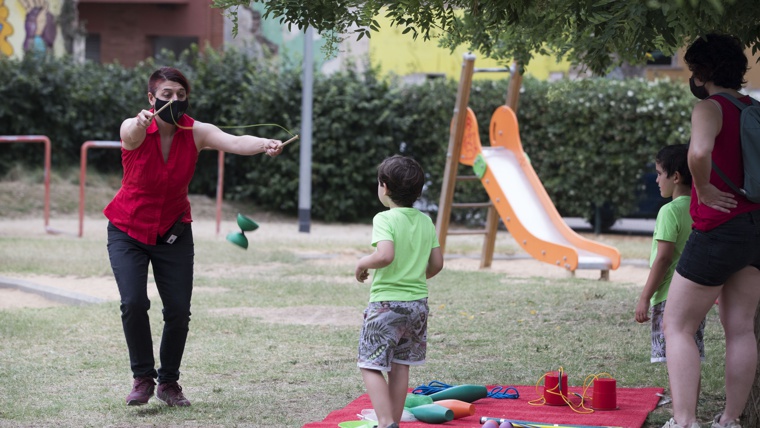 Palm site
Circus Workshop: La Jarra Azul (Barcelona; circus workshop; all ages)
How about a circus workshop for the whole family? At the Joan Miró park, young and old alike can learn juggling, balancing and other circus techniques that will leave their grandparents, aunts, uncles and cousins speechless. You don't need to have any previous knowledge or experience to take part: the workshop itself will reveal all those hidden talents for plate-spinning, diabolo juggling and stilt walking. Unleash your inner artist!
La Jarra Azul, an association from the Trinitat Vella neighbourhood of Barcelona, will be crossing the city to introduce you to all the tools and materials you need. With more than twenty years' experience on stages and in classrooms, this company knows all about making the most difficult things seem easy. Under their guidance, you'll learn to play around with maces and pedals, and you'll enter into a whole world of new skills and, above all, fun.
List of points shown on the map
Carrer d'Aragó, 2
Eixample
la Nova Esquerra de l'Eixample
08015 Barcelona