Concert "Barcelona Gipsy balKan Orchestra: Nova Era" dins de "La Mercè és Música"
Day and time
Thu 16 · 23:00
Thu 23 · 23:00
See all schedules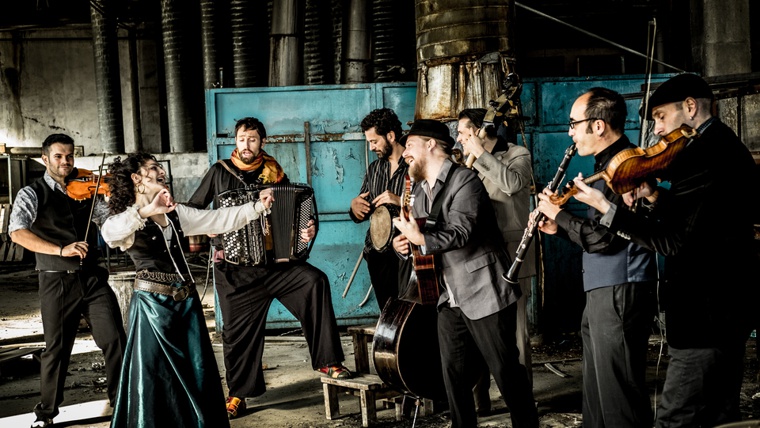 Barcelona Gipsy balKan Orchestra: Nova Era (Barcelona; Balkan music).
With their personal reinterpretation of music from the Balkans, along with other areas, such as the Middle East and the Mediterranean, the Barcelona Gipsy balKan Orchestra (BGKO) has become a leading exponent of traditional music with Mediterranean roots. The band is based in Barcelona and includes a wide variety of nationalities. It attracts audiences of all ages and origins, who appreciate their unique, characteristic and contemporary sound. They are passionate explorers of the timbres and sounds of traditional Klezmer, Balkan and Mediterranean music, understood as a set of music traditions and as a multi-ethnic culture that surpasses strict geographical borders. In their La Mercè concert, they will be performing the themes on Nova Era, their first album since the Sicilian singer Margherita Abita joined the band.
List of points shown on the map
Pg Santa Madrona, 36
Sants-Montjuïc
el Poble-sec
08038 Barcelona