Concert "Barcelona Jazz Orchestra: Swing without borders" dins del "MAC Festival"
Address
Avinguda dels Rasos de Peguera, 51
Day and time
See all schedules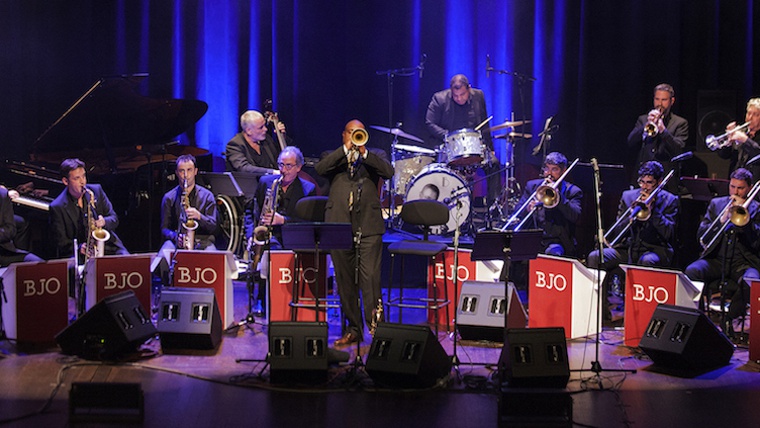 Escenari Gran
Barcelona Jazz Orchestra: Swing without borders (Catalonia; music – jazz, swing; all ages)
The Clowns without Borders stage vibrates to the swing of the Barcelona Jazz Orchestra, in a special session with dance music. The first stable big band in Barcelona, who combine tradition with modernity and new trends, will be bringing the best of swing to the Aqüeducte to round off a day of laughter and games. 
This orchestra, which began life in 1996 at the Taller de Músics, is regarded as a model for big bands in Europe and keeps the city's jazz legacy alive. Its members include some of the best jazz musicians in Catalonia, and it has accompanied jazz greats such as Benny Golson, Jon Faddis and Phil Woods in their performances. Get up and dance!
Duration: 75 minutes.
List of points shown on the map
Avinguda dels Rasos de Peguera, 51
Nou Barris
Ciutat Meridiana
08033 Barcelona