Concert "Carmen Linares: 40 años de flamenco" dins de "La Mercè és Música"
Day and time
See all schedules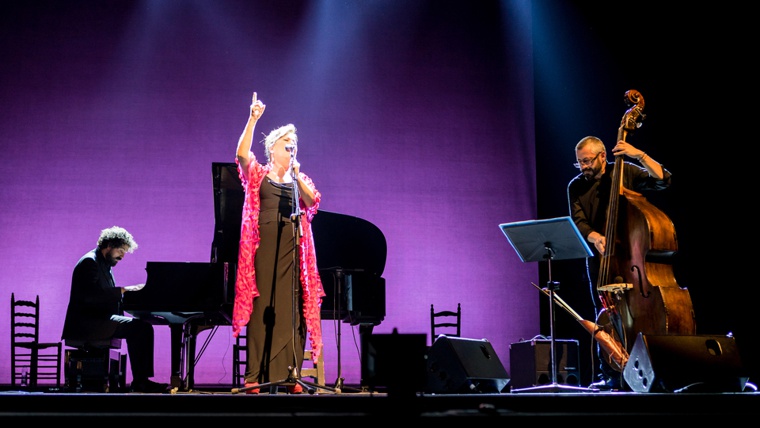 Carmen Linares: 40 años de flamenco [40 years of flamenco] (Andalusia; flamenco).
She is the most outstanding woman in a generation of flamenco artists ranging from Camarón de la Isla to José Mercé and Tomatito. Now she is commemorating four decades of dedication to the genre, after becoming a legend. She says that in this show, she is paying tribute to flamenco, but in reality, it is the world of flamenco that is applauding a performer who has achieved so much as an artist and as a woman. She will be reviewing her anthology of cantes for women, paying tribute to Paco de Lucía, Enrique Morente and Mercedes Sosa, and revising the most dramatic essence of the verses of universal poets, such as Federico García Lorca.
Guest artist: Silvia Pérez Cruz  
List of points shown on the map
Pg Santa Madrona, 36
Sants-Montjuïc
el Poble-sec
08038 Barcelona