Concert from the Catalan Federation of Choral Entities - Young Chorus of the Orfeó Atlàntida: "From Mozart to Broadway"
Day and time
See all schedules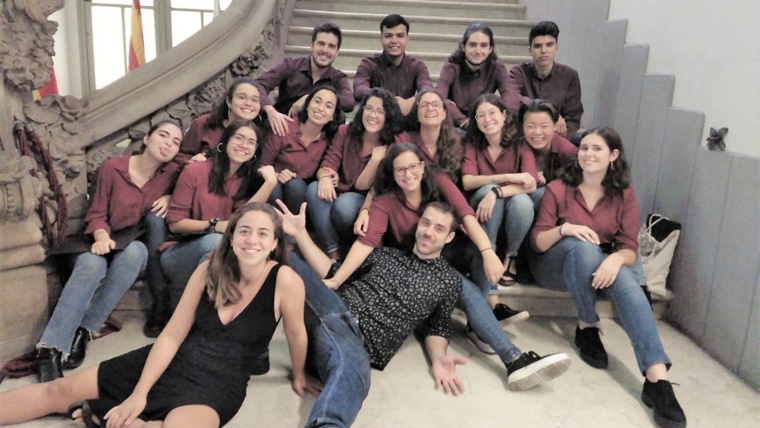 With a tradition dating back to the middle of the last century, choral concerts are already an essential part of the traditional Mercè calendar of activities. One of the main events revolves around the Catalan Federation of Choral entities, an association with around 450 choral formations from throughout the country, among which is the Young Chorus of the Orfeó Atlàntida.
It was born in 2012 and addresses young people that are looking for a space to enjoy music. Directed initially by Isolda Cabero, since 2017 it has been led by the director Arnau Roure, musician and professional harpist. The Chorus is made up of fifteen singers, who perform a current and attractive repertoire. In this concert, you will hear them combine classical pieces penned by Haydn and Mozart with compositions such as Disney Movie Magic Medley and Broadway Musical Magic, two pieces arranged by Mac Huff that incorporate body movement and choreography. A show that will most certainly delight you!
List of points shown on the map
Pl Reial, 5
Ciutat Vella
el Barri Gòtic
08002 Barcelona