Concert "Fundació Conservatori Liceu: Liceu BLAM Collective" dins de "La Mercè és Música"
Day and time
See all schedules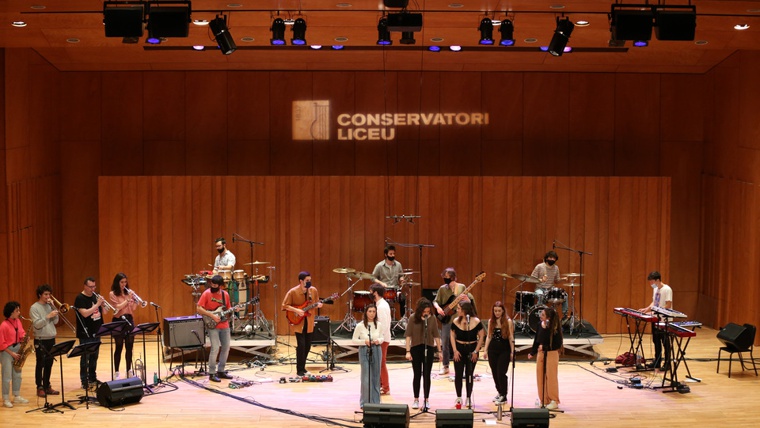 Fundació Conservatori Liceu: Liceu BLAM Collective (Barcelona; black American music).
Black American Music both inspires and gives a name to the Liceu Blam Collective, which presents itself as a musical explosion that brings together the most innovative trends on this scene, plus all sorts of other influences. It's a new line-up from the Centre Superior de Música Liceu, which - wait for it - has the artistic and musical backing of Barcelona-based American musician Michael League, founder of the instrumental jazz fusion supergroup Snarky Puppy and the Bokanté project, who performed at this year's Grec Festival in Barcelona. For La Mercè, the Liceu Blam Collective brings to the stage the voices of Laura Capdevila, Ángela García, Laura Calles, Sara Lilu Martín de Armas and Paula Barranco; Kevin Díaz iKei Traid on keyboards; Ferran Rico on bass; Tramel Levalle on percussion; Artur Ponsà and Nil Blasco on drums; Carlos Escribano and Cels Burgès on guitar; Marisol Sosa on sax; Pep Seguí on trombone, and Mariona Galimany and Alberto Pérez on trumpet.
List of points shown on the map
Pl Reial, 5
Ciutat Vella
el Barri Gòtic
08002 Barcelona