Concert "Interactivo: Interactivo de Cuba" dins de "La Mercè és Música"
Address
Moll de Bosch i Alsina, 1
Day and time
See all schedules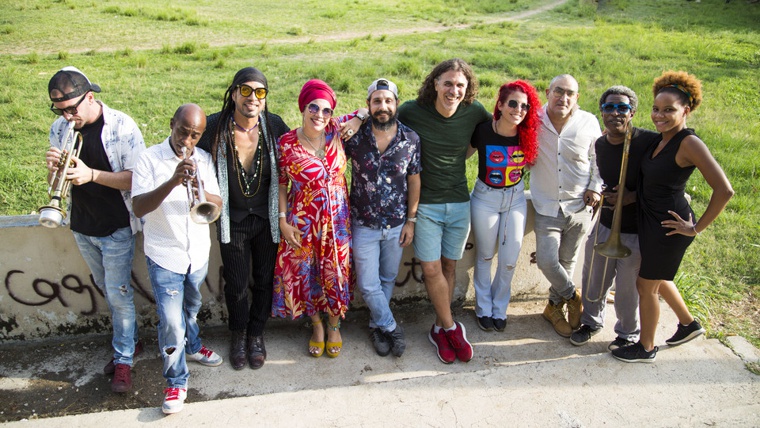 The reservation is valid for 3 concerts: Las Karamba, Roberto Fonseca Trío and Interactivo.
Llobregat Stage
Interactivo: Interactivo de Cuba (Cuba; timba/funk).
The pianist, singer and composer Roberto Carcassés heads Interactivo, a collaborative group of musicians blending traditional Afro-Cuban rhythms with jazz, soul, rap and funk. With a way of doing things based on the individual talent of the artists and group work alike, this is not a finished project, but rather a variable collective which recruits talented musicians from Cuba and abroad (depending on the show, as many as forty musicians have appeared on stage), each with their own specialities which range from jazz to salsa and hip-hop. All this with Roberto Carcassés at the centre, a jazz artist who is something of a human magnet who stands above all others in his abilty to attract the finest musical talents from Cuba and elsewhere.
List of points shown on the map
Moll de Bosch i Alsina, 1
Ciutat Vella
el Barri Gòtic
08039 Barcelona