Concert "Las Karamba" dins de "La Mercè és Música"
Concert cancel·lat per motius aliens a l'organització. El substitueix el concert de <span style="color: rgb(31, 73, 125);">Papa Orbe.</span>
Address
Moll de Bosch i Alsina, 1
Day and time
See all schedules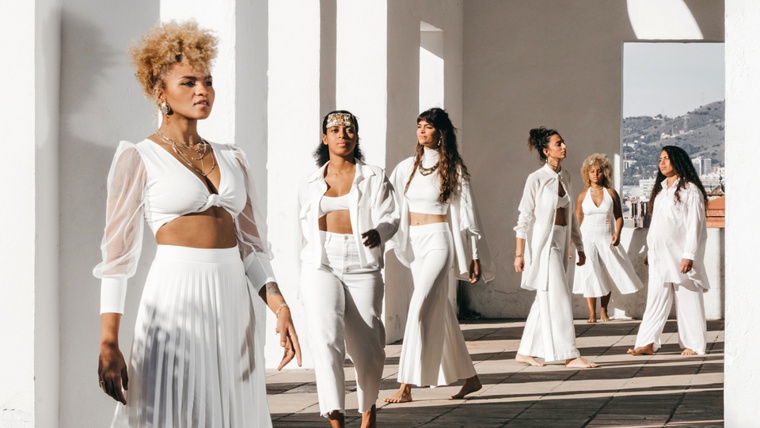 The reservation is valid for 3 concerts: Las Karamba, Roberto Fonseca Trío and Interactivo.
Llobregat Stage
Las Karamba (Barcelona; Latin fusion).
From Venezuela, Cuba, Catalonia, France and Argentina. The origins in this women's band are as diverse as the styles which converge in their music, ranging from cha-cha-cha to salsa, timba, rap and the latest urban sounds. They met in the streets of Barcelona in 2018 and decided to become a voice for all women left in the shade and who somebody wanted to keep quiet despite everything they had to say. Ara, Ahyvin Bruno (vocals and güiro), Nati Arizu (keyboards), Liviet Ojeda (bass), Angie Obbin (flute), Aylin Bruno (congas) and Rita Baulida (cymbals) offer us a selection of stories about migration, musical legacies and subversive maternity, narrated with a rhythm which will have us dancing non-stop.
List of points shown on the map
Moll de Bosch i Alsina, 1
Ciutat Vella
el Barri Gòtic
08039 Barcelona