Concert "Roberto Fonseca Trío" dins de "La Mercè és Música"
Address
Moll de Bosch i Alsina, 1
Day and time
See all schedules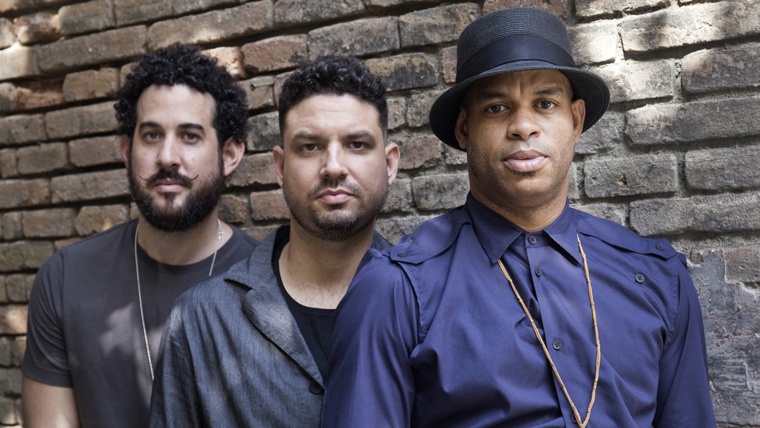 This event is part of a program grouped within this space
The reservation is valid for 3 concerts: Las Karamba, Roberto Fonseca Trío and Interactivo.
Llobregat Stage
Roberto Fonseca Trío (Cuba; jazz / Latin jazz / electronic music / hip-hop).
This pianist, multi-instrumentalist, composer and producer has become one of the key figures in the fusion of traditional Cuban rhythms, first with North American jazz and, then, with electronic sounds and rhythms such as hip-hop. He played with the famous Buenavista Social Club, where he got to know the masters of Cuban music. Then he worked for a long time with the singer Ibrahim Ferrer, an important figure in his career, like other important figures of this genre he worked with, such as the great Omara Portuondo. A charismatic musician, he has also worked with Fatoumata Diawara, with whom he showed the close musical links between Cuba and Africa. At the start of this century he worked with the British DJ Gilles Peterson in an initial immersion in the new urban music sounds of Cuba, the project Gilles Peterson Presents Havana Cultura: New Cuba Sound. The author of albums such as Zamazu (2007) and Abuc (2016), which tours the name of his country, and in 2019 he released Yesun, a work he is presenting in trio format with the musicians Raúl Herrera and Yandy Martínez Rodríguez, and which consecrates him as the leading renovator and pioneer of Caribbean music and Afro-Latin jazz.
This event is part of a program grouped within this space
List of points shown on the map
Moll de Bosch i Alsina, 1
Ciutat Vella
el Barri Gòtic
08039 Barcelona