Exhibition on Barcelona's Communal Procession
Day and time
Mon 13 · 11:00
Mon 13 · 17:00
Tue 14 · 11:00
Tue 14 · 17:00
Wed 15 · 11:00
Wed 15 · 17:00
Thu 16 · 11:00
Thu 16 · 17:00
Fri 17 · 11:00
Fri 17 · 17:00
Sat 18 · 11:00
Sat 18 · 17:00
Sun 19 · 11:00
Sun 19 · 17:00
Mon 20 · 11:00
Mon 20 · 17:00
Tue 21 · 11:00
Tue 21 · 17:00
Wed 22 · 11:00
Wed 22 · 17:00
Thu 23 · 11:00
Sun 26 · 11:00
See all schedules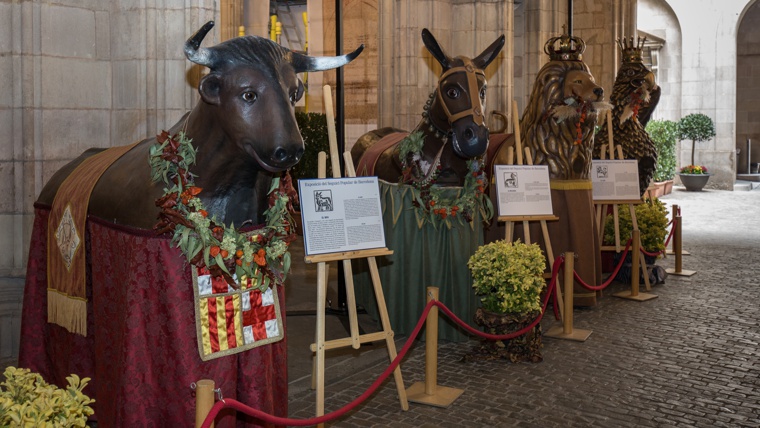 September 11 to 22 september, 11 am to 2 pm and 5 to 8 pm.
23 and 26 september, 11 am to 2 pm.
The Eagle, the City's Giants, the Lion, the Ox, the She-Dragon, the Serene Dragon and the Giant Mule are just a few of the figures making up the Communal Procession. If you'd like to see them, you should come over to the City Hall, where you'll find them on display over the coming days..., so long as their presence is not needed in some other La Mercè event.
List of points shown on the map
Pl Sant Jaume, 1
Ciutat Vella
el Barri Gòtic
08002 Barcelona