Address
Moll de Bosch i Alsina, 1
Day and time
See all schedules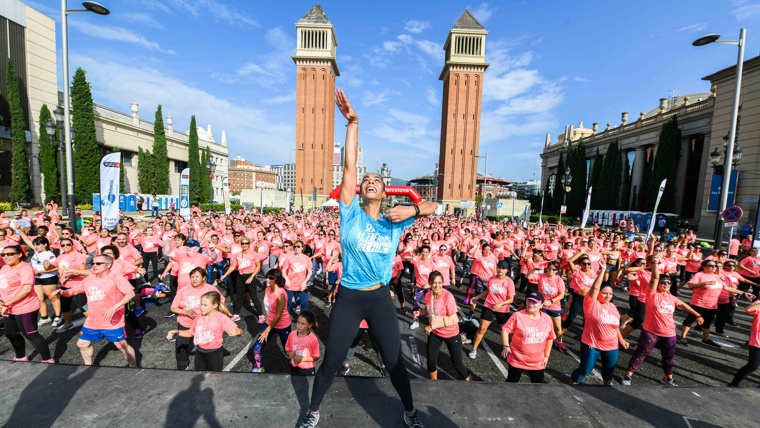 The festival is coming back to Moll de la Fusta and will be celebrated on 24th September as part of the La Mercè Festivities.
Registrationfor the Fitness Festival is now open, so get a move on and sign up for this amazing civic festival which brings fitness, music and fun together. You can do so on this website by clickingthis link.
In this edition, more than 30 instructors from different sports centres around the city will be in charge of performing a choreography that combines different fitness disciplines. The choreographies have been come up with a universal design so that people in wheelchairscan also take part. Wheelchair users will share the stage with other technical staff from the sports centres who will lead the activity. This will enable participating wheelchair users to follow the adapted choreographies from a reserved area in front of the stage.
This year, the celebration is being held in accordance with the regulations issued by the health authorities of the Generalitat de Catalunya. Don't hesitate any longer and come along and enjoy physical activity in the open air, in a safe environment, in one of the most eagerly awaited supervised classes of the year.
List of points shown on the map
Moll de Bosch i Alsina, 1
Ciutat Vella
el Barri Gòtic
08039 Barcelona