Inaugural 'sardana' dancing
Avinguda de la Catedral, 1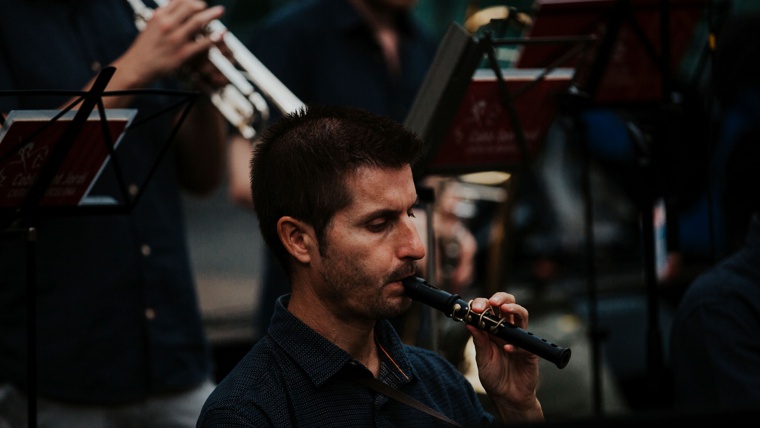 Inaugural 'sardana' dancing
Cobla Sant Jordi - Ciutat de Barcelona sardana orchestra
As is traditional, on the first day of the festival Av. Catedral will be the setting for a big sardana party: people of all ages, from beginners to experts, will be forming circles to dance the sardanas played by the Cobla Sant Jordi - Ciutat de Barcelona sardana orchestra, an essential part of the event.
Led by Marcel Sabaté, one of the most important up and coming conductors, this much acclaimed group, which has been awarded the highest distinctions that the city has to offer, will be accompanying all who want to celebrate the beginning of this year's La Mercè festivities.
The orchestra, which celebrates its 40th anniversary this year, received the title 'Cobla Ciutat de Barcelona' in 1997, and in 2011 was awarded the Ciutat de Barcelona prize for its ability to bring the sound of the sardana orchestra closer to contemporary music. The inaugural sardanas are a moment of fellowship and shared festive joy. The first of many to come during the La Mercè festivities.
Avinguda de la Catedral, 1
Ciutat Vella
el Barri Gòtic
08002 Barcelona