Inaugural 'sardana' dancing: "Cobla Sant Jordi Ciutat de Barcelona"
Day and time
See all schedules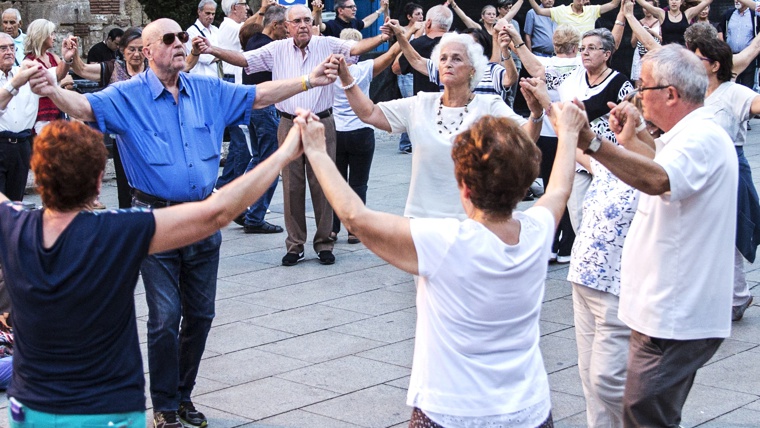 La Mercè is under way! It's clear to see with the first notes from the Cobla Sant Jordi - Ciutat de Barcelona in the Plaça de la Mercè, the epicentre of the festivities. The opening sardana dance gathering for the city's local festival is one of the most traditional events, and makes a return after a gap of two years.
As Joan Maragall said: "The sardana is the most beautiful of all dances which are made and undone; a magnificent mobile ring, gentle and well-measured and slowly oscillating". And its dancers know that very well. 
We'll enjoy more dancing over the course of the festivities, but this is the first, the meeting point for all lovers of the most Catalan dance of all.
Don't miss out!
List of points shown on the map
Plaça de la Mercè, 1
Ciutat Vella
el Barri Gòtic
08002 Barcelona