Installation: "Chonk: The King of the Playground" dins del "MAC Festival"
Day and time
fri 23 · 20:30
sat 24 · 12:00
sun 25 · 12:00
mon 26 · 12:00
mon 26 · 16:00
See all schedules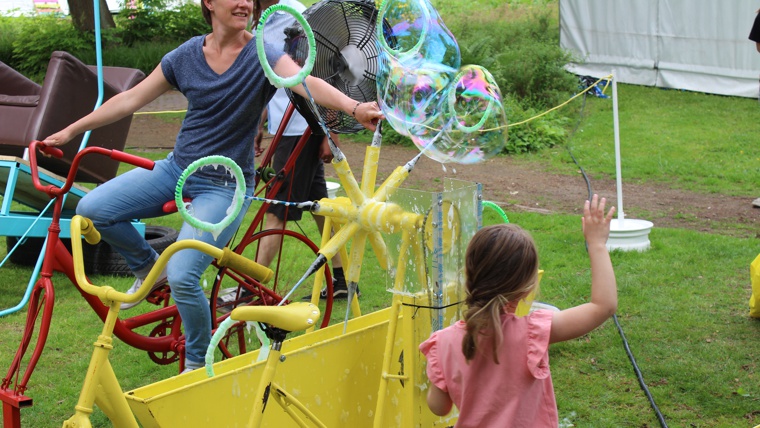 Passeig dels Til·lers
Chonk: The King of the Playground (Holland; Games and rides; children aged 4 and over)
Would you like to create giant soap bubbles while riding a bike? Go round on a sofa carousel? Swing on an armchair see-saw? All this and much more is possible at The King of the Playground, one of the play areas on Passeig dels Til·lers in Ciutadella. This activity is aimed at young children and adults alike, who can make the rides work using leg power. 
Chonk's interactive installations invite members of the public to experience the pleasure of playing, as well as reaping all of its benefits. To fantasise, dream, laugh, move around... With fifteen years of experience in creating these structures, the company seeks to inspire new outdoor spaces for interaction and leisure, adapted to every setting. Let's be the kings of the park!
List of points shown on the map
Passeig de Picasso, 21
Ciutat Vella
Sant Pere, Santa Caterina i la Ribera
08003 Barcelona