Installation "Das Archiv des Weltensammler" dins del "MAC Festival"
Day and time
Fri 24 · 11:00
Fri 24 · 17:00
Sat 25 · 11:00
Sat 25 · 17:00
Sun 26 · 11:00
Sun 26 · 17:00
See all schedules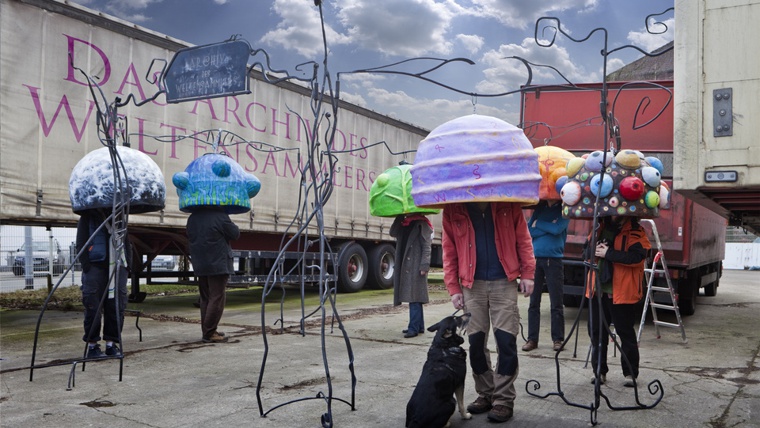 Espai 2 - Installation
From 11 am to 2 pm and from 5 to 10 pm.
Der Weltensammler: Das Archiv des Weltensammlers (The Archive of the Collector of Worlds)  (Germany; art installation; more than 2 years).
Is this a visual arts display, or a sort of street fair? Well, you don;t need to decide, because this project, created by German artists Gert Rudolph, Susan Keiper and Esther Buser, has a bit of both. A collector or worlds opens up his archive and invites us to take a look inside: pop your head under a half sphere floating in the air - one by one or two by two, whichever you prefer - and you'll find an amazing diversity of worlds, each one of them very different and utterly fascinating. Look, touch, and enjoy a mass of alternative universes.
List of points shown on the map
Carrer de Nàpols, 70
Eixample
el Fort Pienc
08018 Barcelona