"The King of the Playground" artistic installation dins del "MAC Festival"
Day and time
Fri 24 · 12:00
Fri 24 · 17:00
Sat 25 · 12:00
Sat 25 · 17:00
Sun 26 · 12:00
Sun 26 · 17:00
See all schedules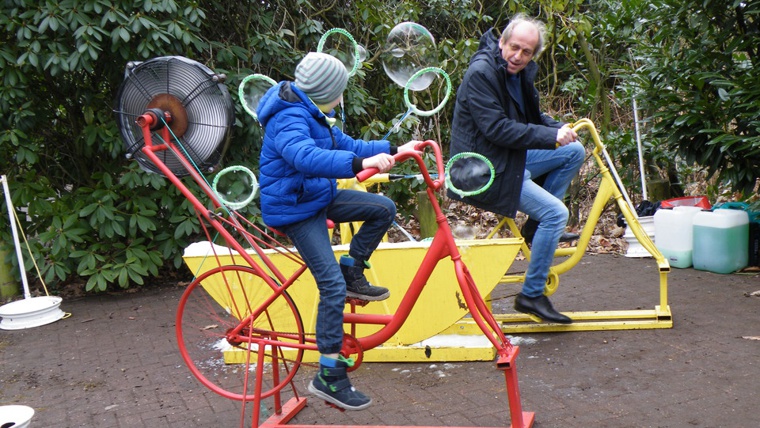 Espai 1 - Installation
From 12 am to 2 pm and from 5 pm to 10 pm.
Chonk: The King of the Playground (Netherlands; installation; over 4 years old).
A group with ten years of experience in artistic installations has put together a small amusement park, for children, of course, but also for any adults who want to enjoy the beneficial effects of playing. Playing makes people happy and, if you want to see that for yourselves, all you have to do is enter this children's amusement park for people of all ages. A see-saw that works with human traction, an apparatus that makes giant bubbles if you use your muscles, a sofa merry-go-round, and more. Have a go, of if you prefer, and you are able to resist, just look on.
List of points shown on the map
Carrer de Nàpols, 70
Eixample
el Fort Pienc
08018 Barcelona