"Llum de fideu: Sfumato" dins del "MAC Festival"
Day and time
sat 24 · 17:00
sat 24 · 19:30
sun 25 · 17:00
sun 25 · 19:30
mon 26 · 17:00
mon 26 · 19:30
See all schedules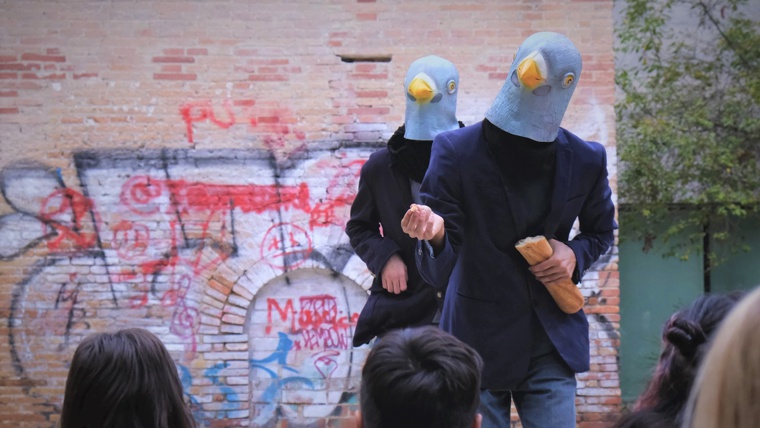 Passeig dels Til·lers
Llum de fideu: Sfumato (Rehearsing for the fall of contours)
(Barcelona, Vila-real; travelling theatre, over 8 years old)
We are surrounded by people and other living beings. Why do we care about some lives and not about others? What are the limits of empathy? Is it possible to widen the range of lives that matter to us? Sfumato is an itinerant, immersive and poetic reflection on the relationships we establish with other species (plants, birds) in public spaces. A journey that aims to blur our boundaries as humans, opening cracks where new empathetic feelings, care and solidarity can start to flow. 
Llum de Fideu, an emerging company, likes to create experiences that transform the lives and sensitivity of their audience, a change that does not use logical, rational arguments, but rather experience, perplexity and emotion. Based on that which cannot be expressed in words, but reaches the heart directly.
Duration: 50 minutes
List of points shown on the map
Passeig de Picasso, 21
Ciutat Vella
Sant Pere, Santa Caterina i la Ribera
08003 Barcelona