Carretera de Montjuïc, 66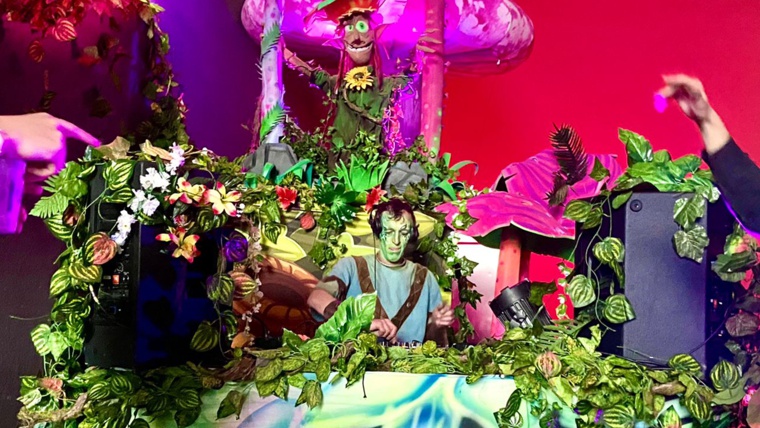 Space Foodtrucks 2
Don Hueso
Catalonia
Música DJ
For all audiences
DJ and entertainer Don Hueso will also perform at the Montjuïc Castle's Midday Music during La Mercè weekend. This eccentric and utterly charming character proposes a party in which everyone, adults and children, can participate. Because beyond a carefully selected and very suitable musical repertoire to energise these circus days, Don Hueso will bring choreographies, games, and dances to the table in which the audience of the Foodtrucks 2 area will take part.
Of course, between each conga line, there will be moments to stop, rest, grab a bite... and admire Don Hueso's juggling skills. After all, he is more than a DJ; he is a multidisciplinary artist!
Born and trained in music and theatre in Havana, Don Hueso has developed over thirty years of career in circus spaces in Barcelona, where he learned gestural expression and clown techniques. During three decades, he has also installed his musical and circus set in cities of Europe, Asia, and America, solo or collaborating with other companies. All this has shaped the experience and knowledge of the live arts of this peculiar and incomparable artist, who will make us dance and laugh at La Mercè.
Duration: 120 minutes.
Carretera de Montjuïc, 66
Sants-Montjuïc
el Poble-sec
08038 Barcelona