Day and time
See all schedules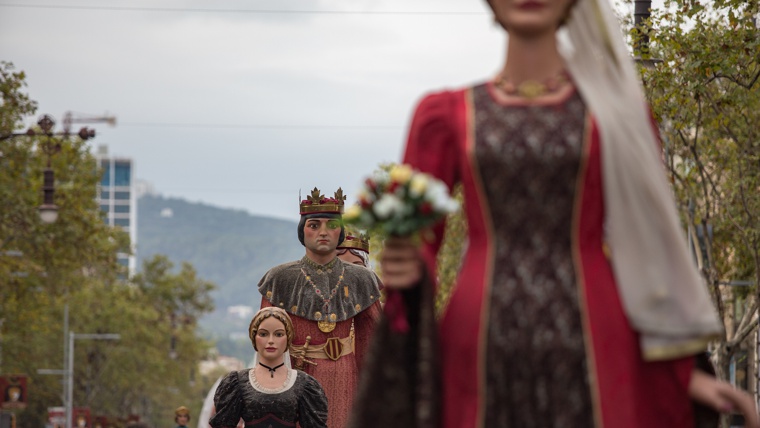 Passeig de Gràcia is celebrating its 200th birthday and La Mercè will mark the occasion with a huge party on Sunday 25. The giants will be the first to leave their hideaway and spread out along the avenue to perform a variety of dances.
Take a close look at them. The participating couples are Noucentista or Modernista giants, as Barcelona's residents would have seen them 100 or so years ago. They come from all around Catalonia, although there are also some from the city, such as the La Pedrera and Gràcia giants, or Crespinella and Ocellaire from the Eixample district.
But be warned! This event will not involve a musical procession. The idea is for city residents to take a stroll and find out more about the participating giants, who will dance in front of the avenue's emblematic buildings. To make things easier, the entertainment group Xarop de Canya will start a tour at 11 am from Palau Robert with a view to presenting the participants and inviting everybody to take a stroll down the avenue. There will be various figures in period dress and a lively band playing.
Many happy returns, Passeig de Gràcia!
List of points shown on the map
Pg Gràcia, 80
Eixample
la Dreta de l'Eixample
08008 Barcelona