Parc de l'Estació del Nord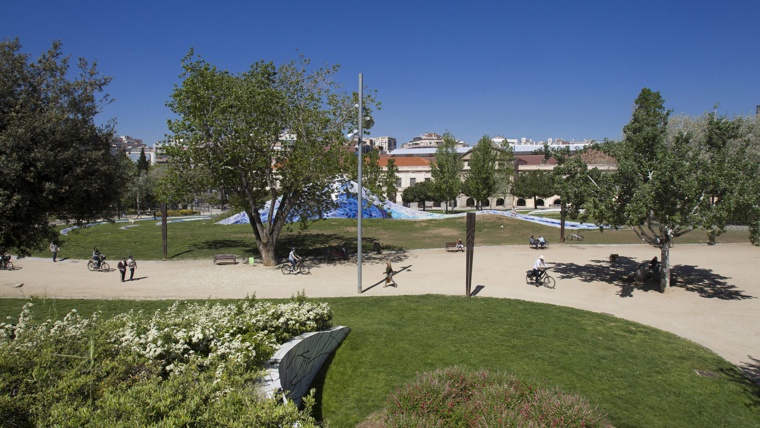 Expanded in 1999 and including land art sculptures by the North American artist Beverly Peppers, the park was originally designed by the architects Andreu Arriola, Carme Fiol and Enric Pericas. It has a small, circular open-air space, known as the Espiral, where outdoor theatre performances are sometimes held.
Contemporary dance and new Cuban dance trends are the star attractions at Parc de l'Estació del Nord during a La Mercè festival that has Havana as its guest city and is turning the space into a dance festival. Let the actor Enric Ases present you with the details of the numerous activities you'll find here.
Carrer de Nàpols, 70
Eixample
el Fort Pienc
08018 Barcelona