Performance "Chef Nature" dins del "MAC Festival"
Day and time
Fri 24 · 12:45
Fri 24 · 16:30
Fri 24 · 18:30
Sat 25 · 12:45
Sat 25 · 16:30
Sat 25 · 18:30
Sun 26 · 12:45
Sun 26 · 16:30
Sun 26 · 18:30
See all schedules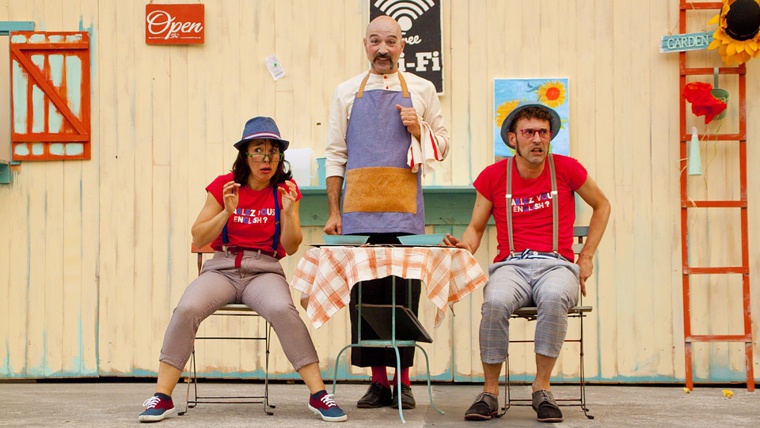 Espai Escenari
Markeliñe: Chef Nature (Basque Country; theatre; for all ages).
Ladies and gentlemen, boys and girls, welcome to Chef Nature, a restaurant at street level that wonders up natural food and is specially recommended for diners who are stressed out, those who are glued to electronic devices. The chef and waiter have just picked up their fresh produce from the allotment and the first diners are just arriving. The question is... Will the owners be able to face the disruption coming from their guests? A theatrical play with performances from Gaizka Chamizo, Fernando Barado, Jon Koldo Vázquez, Itziar Fragua and Nerea Martínez.