Show "Àfrica Camut Barcelona" dins del "MAC Festival"
Day and time
Fri 24 · 20:00
Sat 25 · 20:00
Sun 26 · 20:00
See all schedules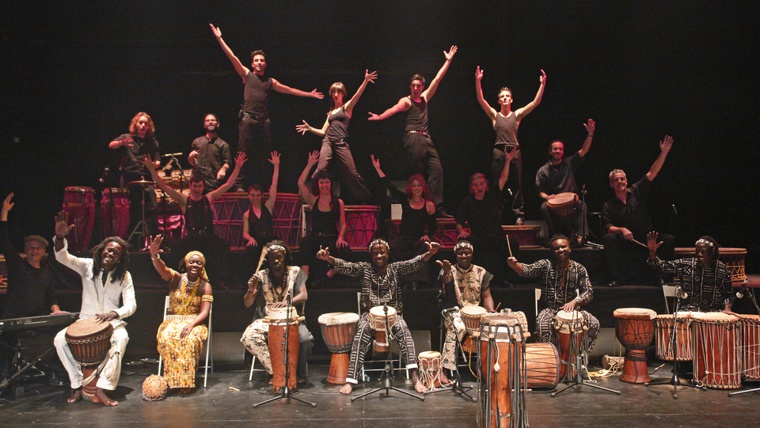 Escenari Cascada
Camut Band & Djilandiang: Àfrica Camut Barcelona (Barcelona-Senegal - dance / music; all ages).
Two cultures meet on stage in a show starring Djilandiang, a Senegalese African music and dance group (Bamba Lamine Mane, Sidate MBaye, Touty Mane, Chekh Koité, Sambujang Susso, Iba Massaly and Oumar Ngom) and the Camut Band, a local group of half a lifetime who command rhythm with their music and dances (Rafael Méndez, Toni Español, Lluís Méndez, Guillem Alonso, Sharon Lavi, Néstor Busquets, Estefanía Porqueras, Cristina Méndez and María Bossy). They will use rhythm, tap dance and percussion to bring us a unique experience for our eyes and ears: dancers performing on huge booming drums or gliding across sand, with the strength of African percussion running through everything.
List of points shown on the map
Passeig de Picasso, 21
Ciutat Vella
Sant Pere, Santa Caterina i la Ribera
08003 Barcelona