Show "Ancestros" dins del "MAC Festival"
Day and time
Fri 24 · 20:00
Sun 26 · 20:00
See all schedules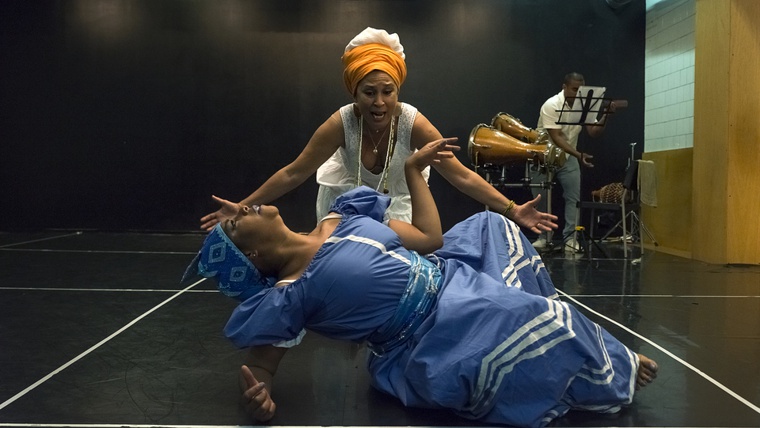 Til·lers Pujades Stage
Marieta Sánchez: Ancestros (Cuba / Barcelona; theatre/ dance / music, over 4 years old).
She is an actress and storyteller born in Santiago de Cuba who has been based in Barcelona for some time. We have seen her in films, a wide variety of theatrical productions and in some Catalan and Spanish TV series. Based on a previous show,Ancestros is a small-format production that includes songs, Afro-Cuban dances and Yoruba legends, combined in a festival of rhythm, while also being a good example of the fusion between mysticism and the real world that is so loved by Afro-Cuban culture. Stories, poetic compositions and songs addressed to the gods of various ethnic groups form part of a fascinating show, which is making its debut in the La Mercè festivities.
Narrator and Director: Marieta Sánchez / Dancer: Yamira Sánchez / Dancer: Rogelio Lorda / Percussionist: Alberto Pico / Photos: Evel González.
List of points shown on the map
Passeig de Picasso, 21
Ciutat Vella
Sant Pere, Santa Caterina i la Ribera
08003 Barcelona