Show "Animalia, Inc" dins del "MAC Festival"
Day and time
Fri 24 · 12:45
Fri 24 · 16:30
Fri 24 · 18:15
Sat 25 · 12:45
Sat 25 · 16:30
Sat 25 · 18:15
Sun 26 · 12:45
Sun 26 · 16:30
Sun 26 · 18:15
See all schedules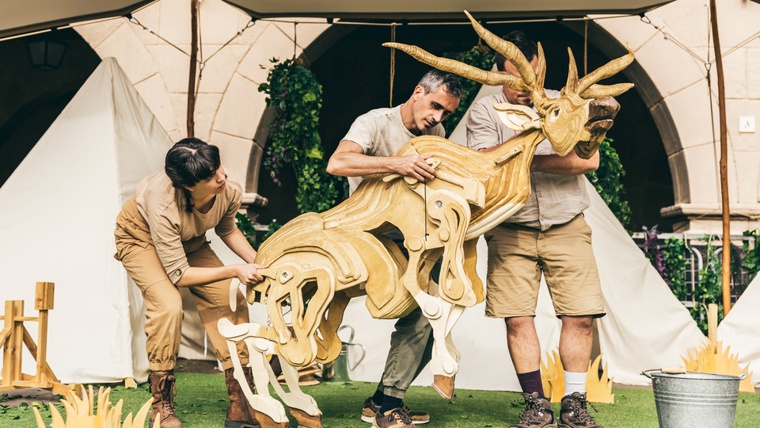 Espai Palmerar
Sàndal Produccions: Animalia, Inc (Catalonia - theatre / puppets; family audience.
The members of the Animalia, Inc team have arrived in the city. While the biologists carry out routine tasks, something is disturbing the animals at the camp. Can they trust these humans? Will they respect them? Harmony and cooperation between species is needed to help one of them, who seems to be in danger…
A show about human egocentrism and the loss of biodiversity, that tells us how the animals of the Catalan forests are taking back spaces in our city, and about the need for the species who share the planet to find a balance that lets us live alongside each other. Anna Roca directs a theatre and puppet show starring Marçal Bayona, Iona Balsells and Josep Sucarrats.