Show "Between Us" dins del "MAC Festival"
Day and time
Sat 25 · 13:15
Sat 25 · 18:15
Sun 26 · 13:15
Sun 26 · 18:15
See all schedules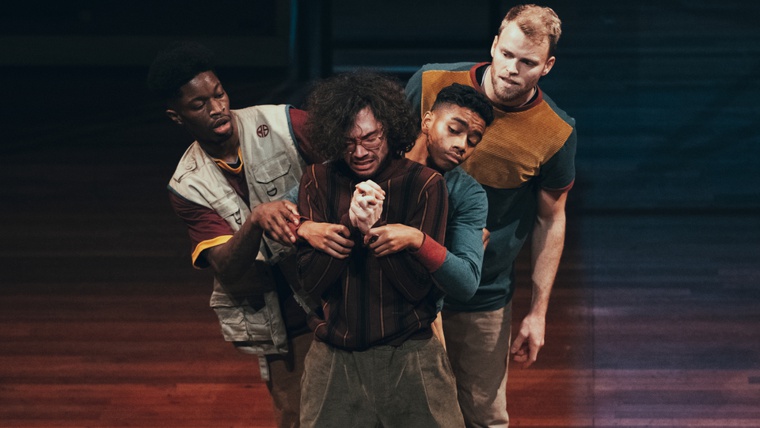 Grades Stage
The Ruggeds: Between Us (Netherlands; theatre/dance/storytelling; all ages).
Perhaps they don't share a common DNA but the members of this company have known each other from childhood and are part of a kind of big family united by friendship and shared experiences. In Between Us they invite you into their house and offer you a mix of music, acrobatics, physical theatre, humour and dance. Come and meet Jessy Kemper, Rico Coker, Niek Traa, Delphine Nguyen, Virgil Dey, Sjoerd Poldermans, Tawfiq Amrani, Leelou Demierre, Roy Overdijk and Karine Cochetel, and let them submerge you in their world of imagination.
List of points shown on the map
Pg Santa Coloma, 60
Sant Andreu
Sant Andreu
08030 Barcelona