Show "Born To Kiss" dins del "MAC Festival"
Day and time
Fri 24 · 12:30
Fri 24 · 17:00
Sat 25 · 12:30
Sat 25 · 17:00
Sun 26 · 12:30
Sun 26 · 17:00
See all schedules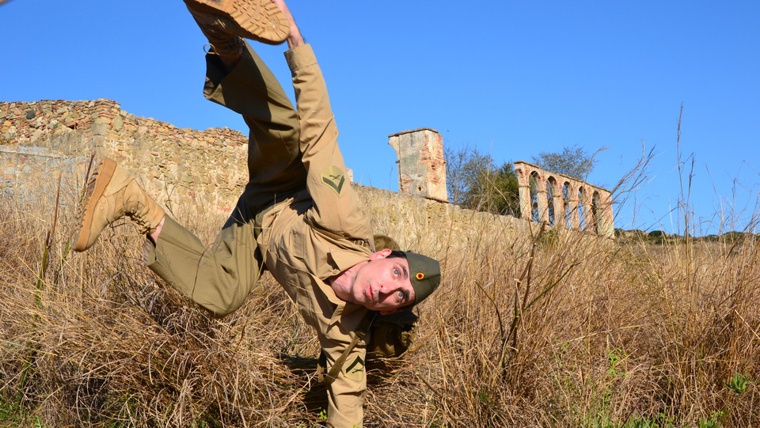 Camí Stage
Mar Gómez Company: Born To Kiss (Catalonia; dance / theatre; all ages).
The dancer and choreographer Xavier Martínez performs this 25-minute dance and theatre solo, created with the choreographer Mar Gómez. This is a comedy, although it may not seem like it at first, because it speaks of war; using it as a metaphor and reminding us that when we can't see a way out of a conflict we are facing, the only option we have left is to invent one. Come and see the anxious soldier who stars in the show and you may learn that humour can be a good way to rebel.
List of points shown on the map
Carrer de Nàpols, 70
Eixample
el Fort Pienc
08018 Barcelona