Show "Brutti (Ugly)" dins del "MAC Festival"
Day and time
Fri 24 · 17:00
Fri 24 · 19:00
See all schedules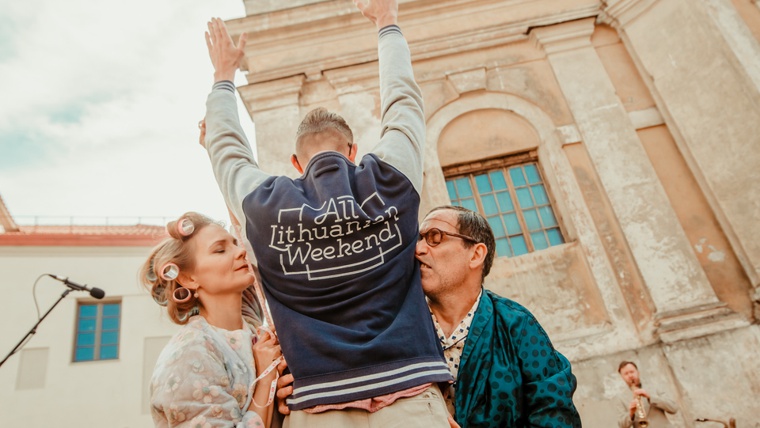 Space B (Left)
Adrian Schvarzstein, Jurate Sirvyte and The Schwings: Brutti (Ugly) (Lithuania; theatre; suitable for all ages).
With Argentinian and Italian roots, this performer from Barcelona borrows a word from the language of Dante for the title of his show. In Italian, "brutto" means "ugly", hence the artist Adrián Schvarzstein reminds us that ugly people have just as much right to exist as anyone else, and that the division between what is considered "normal" and what is not is merely a question of social convention, and as these are "our" social conventions, it's anything but normal. We're introduced to a married couple who will make it clear everything is possible. They live on the street. And the things they find in public space provide them with all they need. This is a musical street theatre show that's guaranteed to make sure that everyone has a great time. Give them a helping hand if they ask you to. The music you'll hear is performed by Remigijus Rančys, Richardas Banys and Gediminas Stankevicius.
List of points shown on the map
C Garbí, 2
Nou Barris
la Trinitat Nova
08033 Barcelona