Show: "Cia. Cris-is: Wet floor" dins del "MAC Festival"
Day and time
sun 25 · 11:30
sun 25 · 16:30
mon 26 · 11:30
mon 26 · 16:30
See all schedules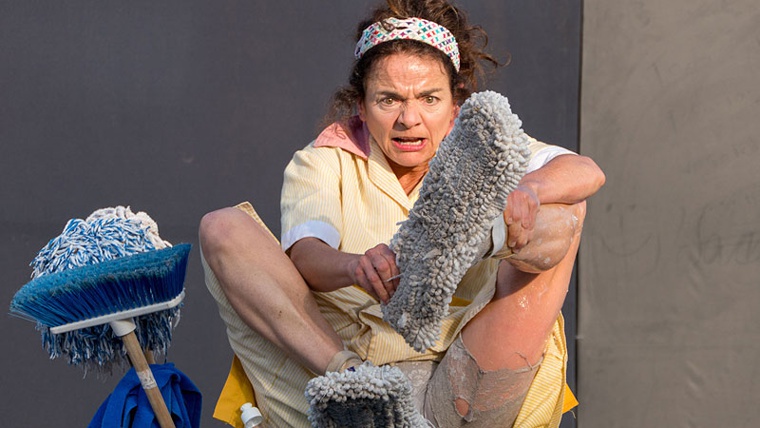 Cia. Cris-is: Wet floor (Catalonia; circus, clown. All ages)
Who says "doing Saturdays" isn't fun? The worker in Wet Floor who sweeps and wipes the stage just before the show will have us laughing at her antics, turning a routine cleaning job into an impossible mission! 
The acrobat and clown Cristina Solé is the creator and solo performer in this street show, having spent fifteen years mopping her way around festivals all over the place. Heading her own theatre company, Cris:is, Solé not only offers us a fun time with the adventures of this charming and clumsy character, but ends up urging the audience to give her a hand... making the scene even more chaotic!
List of points shown on the map
Carrer del Rosselló, 515
Eixample
la Sagrada Família
08025 Barcelona