Show "Clémentine Télesfort i Lisard Tranis: Scotoma" dins del "MAC Festival"
Day and time
sat 24 · 12:00
sat 24 · 18:45
sun 25 · 12:00
sun 25 · 18:45
mon 26 · 12:00
mon 26 · 18:45
See all schedules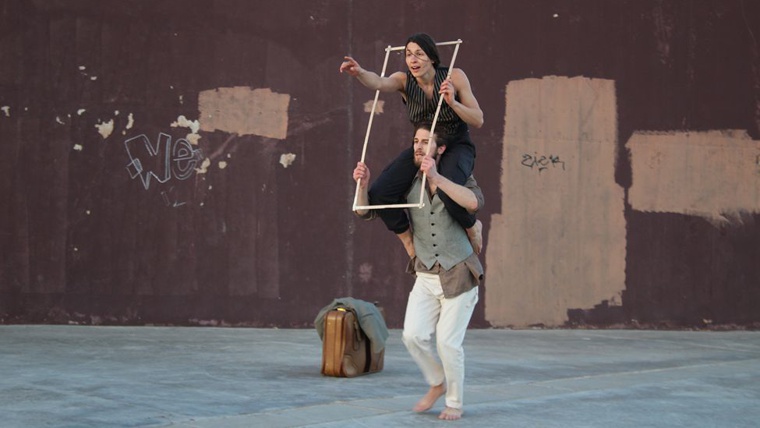 Prim–Rotonda Stage
Clémentine Télesfort and Lisard Tranis: Scotoma (Catalonia/France; Contemporary dance. Age 6 and over).
Two people immersed in their own world. They exchange glances, perspectives, movements. But sometimes, looking is not the same as seeing. This is the premise of Scotoma, a creation by Clémentine Telesfort and Lisard Tranis that examines the scotoma: an area in the field of vision where you cannot see. The blind spot in your wing mirrors.
Scotoma is a dance piece that reflects on what captures and directs our attention. On our ability to see, to observe and to understand the unknown. With training in international companies, like those of Guy Nader and Maria Campos, and Lali Ayguadé, the pair behind this piece are now role models for upcoming choreographers. Their artistic language is the sum of dance and theatre, of pure movement and visual narrative. A real marvel.
Duration: 25 minutes
List of points shown on the map
Passeig de Picasso, 21
Ciutat Vella
Sant Pere, Santa Caterina i la Ribera
08003 Barcelona