Show "Cossoc" dins del "MAC Festival"
Day and time
Fri 24 · 17:00
Sat 25 · 17:00
Sun 26 · 17:00
See all schedules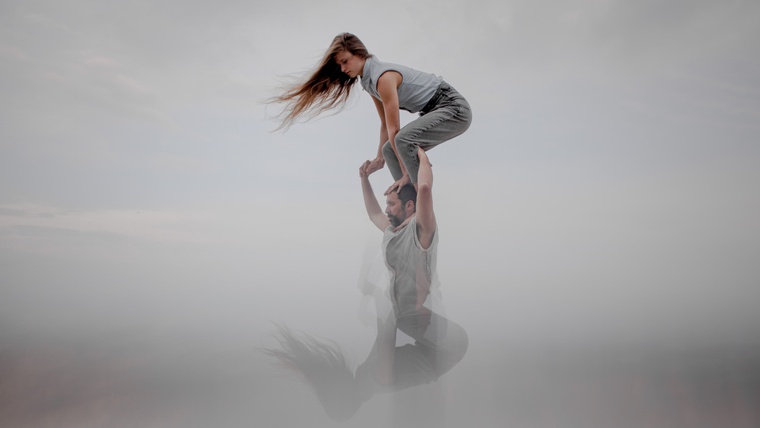 Space 4
Magí Serra and Anamaria Klajnšček: Cossoc (Catalonia and Slovenia; dance; from 8 years old).
A hypnotic street dance choreography, brimming with suggestive images that show us just what two bodies in constant equilibrium are capable of. Because this is a piece of research, through moving arts, on the complexity and simplicity of a relationship, where the audience can watch as if through a window which allows them to see the intimacy of the characters. The two artists create a strong bond, reaching out to their surroundings and forming part of the space on a path of calm and listening, leading us towards a landscape of peace and tranquillity. A creation and performance by Magí Serra and Anamaria Klajnšček on the music of Santi Careta.
List of points shown on the map
Av Estadi, 65
Sants-Montjuïc
el Poble-sec
08038 Barcelona