Show "Eco" dins del "MAC Festival"
Day and time
Fri 24 · 13:15
Fri 24 · 18:15
Sat 25 · 13:15
Sat 25 · 18:15
Sun 26 · 13:15
Sun 26 · 18:15
See all schedules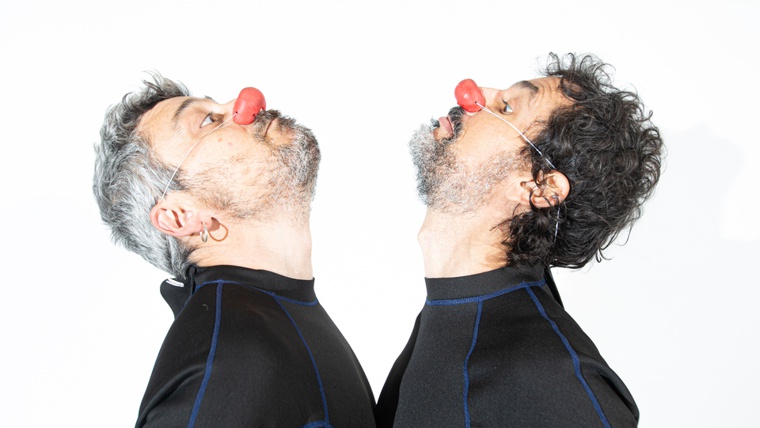 Escenari Zoologia
Ymedio Teatro: Eco (Andalusia - clown / manipulation of objects; 8 years+).
Puppets, objects, set design, lighting, humour, emotions, a little music and movement. These are the elements used by the actors and puppeteers Álex Ramos and Santos Sánchez in a comic show directed by Ymedioteatro, Zero en Conducta and Delfín Caset, which speaks of the poetry of life. A story of two comics trapped on a stage who will discover that, sometimes, being free is not about breaking the bonds that constrain us, but learning to live with them. The game is the basis of a poetic and fun creation that moves in the universe of the clown and is made up of visual metaphors. The most personal and vibrant show to date from the Jaén company Ymedio Teatro.
List of points shown on the map
Passeig de Picasso, 21
Ciutat Vella
Sant Pere, Santa Caterina i la Ribera
08003 Barcelona