Show "Emília Gargot: Container" dins del "MAC Festival"
Day and time
sat 24 · 20:30
sun 25 · 20:30
See all schedules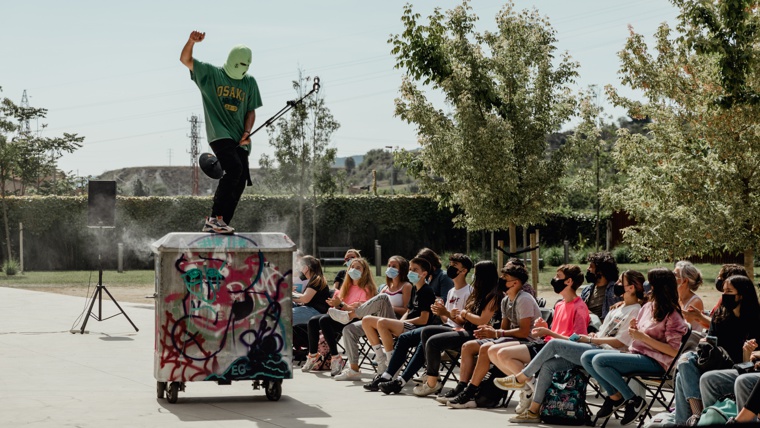 Stage
Emília Gargot: Container (Catalonia; Street theatre, technology; 14 and over)
Being young is a war, a real revolution. And if you are part of this battlefield, this show is for you. Container is an interactive game that talks about the hatred of digital space and its consequences. Why do we behave the same on the street as we do on social networks? Are we braver when we can hide behind anonymity? Emília Gargot raises these and other questions so that we play... and think about all of them.
Through a flaming container, an avatar and your WhatsApps, Container invites you to find our inner hater without fear. But, above all, to become aware that hate is utter nonsense. 
Bring your mobile phone to the show and take part! 
Duration: 60 minutes
List of points shown on the map
Pg Santa Coloma, 60
Sant Andreu
Sant Andreu
08030 Barcelona