Show "Eso" dins del "MAC Festival"
Day and time
Fri 24 · 13:00
Fri 24 · 17:30
Sat 25 · 13:00
Sat 25 · 17:30
Sun 26 · 13:00
Sun 26 · 17:30
See all schedules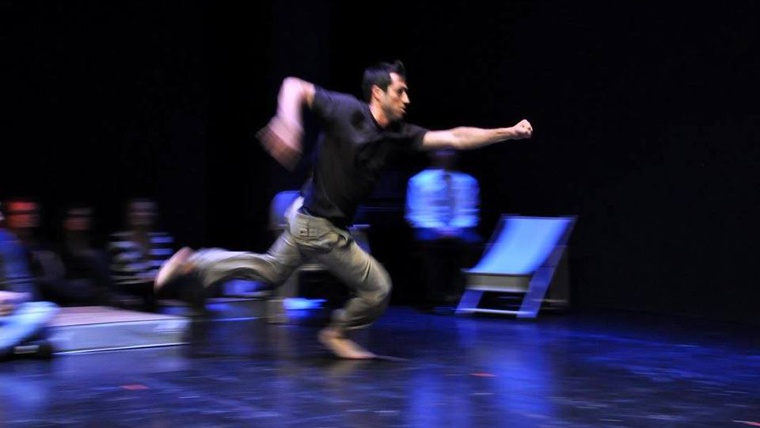 Camí Stage
Los Informalls: Eso (Barcelona; dance / theatre; all ages).
Sometimes, words are unnecessary, because everything is understood. And Los Informalls (in other words, the combined talents of Luis García from Madrid and Pere Joseph from Barcelona) are experts at this. You will see for yourselves when you come to Eso, physical theatre with one real protagonist and a second, invisible character, whose interactions generate some surreal situations. This is a fantastic tale explained through dance, music, improvisation and a notable sense of humour.
List of points shown on the map
Carrer de Nàpols, 70
Eixample
el Fort Pienc
08018 Barcelona