Show "Giravolta titelles" dins del "MAC Festival"
Day and time
Fri 24 · 11:30
Fri 24 · 16:00
Sat 25 · 11:30
Sat 25 · 16:00
Sun 26 · 11:30
Sun 26 · 16:00
See all schedules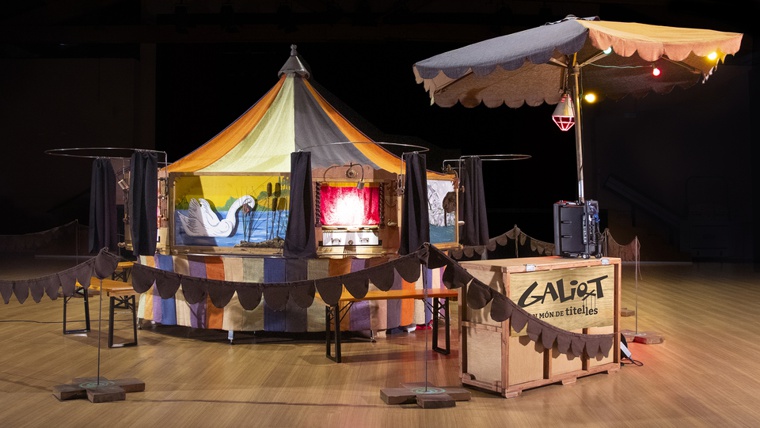 Espai Terra
From 11.30 am to 2 pm and from 4 to 7.30 pm.
Galiot Teatre: Giravolta titelles (Catalonia - puppets / installation For all ages.
What if you yourselves could bring a universal tale to life? This is what Galiot Teatre is proposing, with an installation that's sure to show us a good time. You'll see an old carousel arriving, but instead of a merry-go-round and attractions it carries automated puppet theatres. What story do they tell? Come in, sit down, and take control of the little theatre, and you'll find out. Here, everything works by mechanisms, with wooden gears, and iron, all from different artefacts. You might recognise a kitchen spoon, a meat grinder, or an old faucet, because these little theatres are made from recycled materials. With the puppeteers Jordi and Joaquim Monserdà.