Show "Goosebumps" dins del "MAC Festival"
Day and time
Fri 24 · 13:00
Sat 25 · 13:00
Sun 26 · 13:00
See all schedules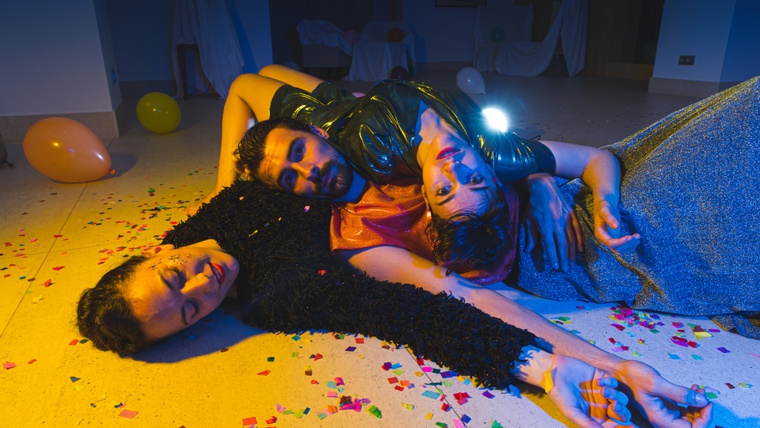 Espiral
Unaiuna: Goosebumps (Catalonia; dance; for all ages).
Laura Lliteras and Marina Fullana met while studying classical dance in Majorca, studied a higher degree in choreography at the Institut del Teatre de Barcelona, danced together with the IT Dansa company and finally formed Unaiuna, the contemporary dance company through which they have created a series of choreographies. The latest, which also features fellow dancer Reginald Lefebvre, is entitled Goosebumps. They present three dance warriors: Palmira, Sebastián and Rocío. These three are very different, and while Sebastián adopts a clean technique, avoiding artificiality, Rocío is quite the opposite, converting her dance into a display of purest Rococo. And Palmira? An obsessive artist in search of pure movement. Odd as it may seem, the three of them have a great understanding, so much so that they lose sight of reality and push their bodies to the limit as if there were no audience present. But wait, is somebody watching?
List of points shown on the map
Carrer de Nàpols, 70
Eixample
el Fort Pienc
08018 Barcelona