Show "Herència" dins del "MAC Festival"
Day and time
Fri 24 · 11:30
Fri 24 · 16:30
Sat 25 · 11:30
Sat 25 · 16:30
Sun 26 · 11:30
See all schedules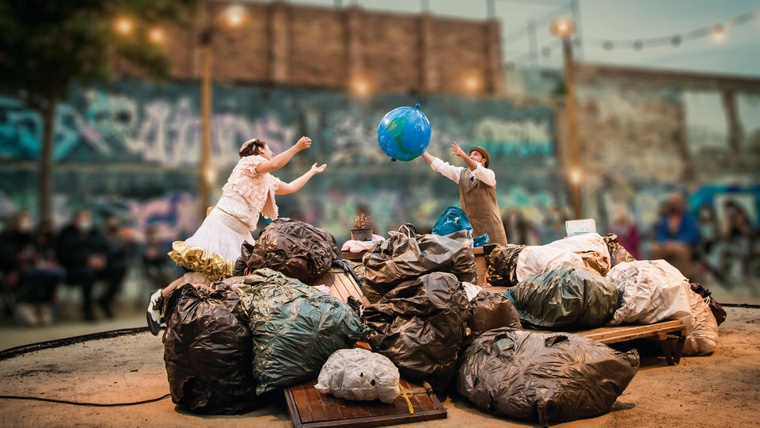 Arbre Venue
Industrial Teatrera: Herència [Heritage] (Catalonia; clown; for all ages).
We are all responsible for the world we live in, and for the state we leave it in for generations to come. Have you thought about the legacy you want to leave? Perhaps this clown montage will clarify your ideas. Two characters living in a landfill strive to transform our Heritage to change the future ... Forming a circle around the artists, you will realize that, in this show without words, the artists just as much the protagonists as the viewers themselves. With Jaume Navarro and Mamen Olías, performers and creators of a show directed by Jordi Purtí.
List of points shown on the map
C Foneria, 19
Sants-Montjuïc
la Marina de Port
08038 Barcelona