Show "Hermanos Saquetti" dins del "MAC Festival"
Day and time
Fri 24 · 15:45
Fri 24 · 17:45
See all schedules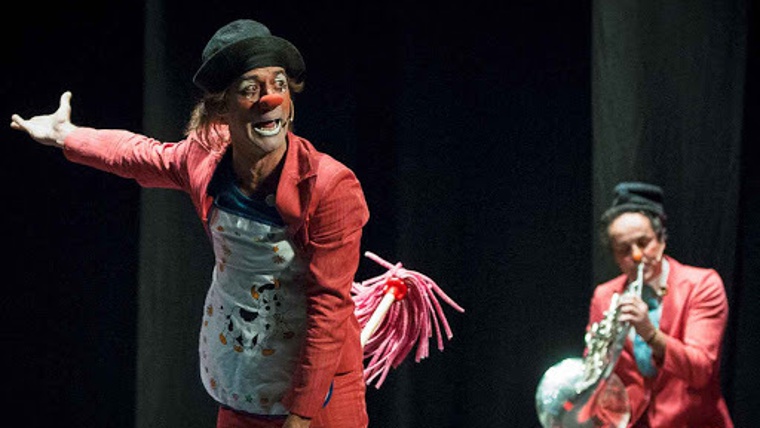 Ethiopia Route
Asaco Producciones: Hermanos Saquetti (Extremadura; circus; for all ages).
Your age, your culture and your knowledge of magic don't matter at all: laughter is universal and frontiers are nothing when it comes to universal comedy... This classic comedy clown duo will demonstrate this for you, offering a diverse range of comic numbers based on their obsession for a decent stage, perfect for the 'Grand magic finale with the audience' they want to organise. Is everybody ready?