Show "Horta" dins del "MAC Festival"
Day and time
Fri 24 · 11:15
Fri 24 · 12:30
Fri 24 · 17:00
Fri 24 · 18:30
Sat 25 · 11:15
Sat 25 · 12:30
Sat 25 · 17:00
Sat 25 · 18:30
Sun 26 · 11:15
Sun 26 · 12:30
Sun 26 · 17:00
Sun 26 · 18:30
See all schedules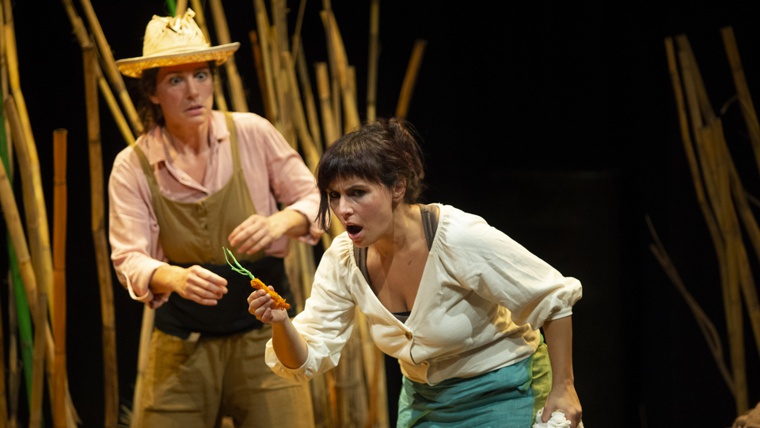 Espai La Font de la Guineu
Horta Teatre: Horta (Valencian Community; theatre; 4 years+).
A stage experience that combines the strength of oral narration and theatrical resources to reclaim the values rooted in the earth. Different spaces in the staging area become a vegetable garden, in which the little ones can touch the earth, listen and sing songs, discover ancient objects and stories and smell the scent of the grass. Based on the story of Joana and Esther, who are preparing to wake up the earth and begin a cycle again, as their grandfather Vicent and grandmother Maria taught them. Tenderness, emotion and good humour, in an entertaining and educational show. Joana Alfonso and Esther López perform a show with music by Panchi Vivó directed by Pau Pons.
List of points shown on the map
Passeig de Picasso, 21
Ciutat Vella
Sant Pere, Santa Caterina i la Ribera
08003 Barcelona