Show "Jo vull ser" dins del "MAC Festival"
Day and time
Fri 24 · 16:45
Fri 24 · 18:45
See all schedules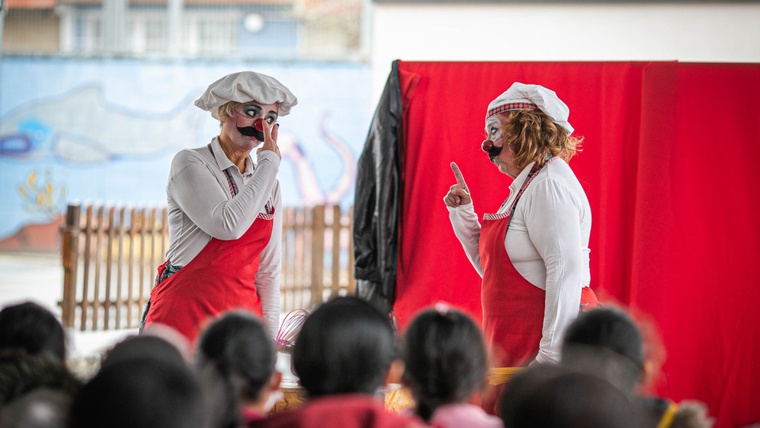 Balcans Route
Les Pedettes Varietés: Jo vull ser (Catalonia; circus; for all ages).
Do you need to sport a moustache in order to become a great doctor, an internationally renowned chef or a rock star? Well no, you don't. These women make that very clear in a classic clown show with a bit of a difference: all the performers are women. It stars three female clowns who tear around the stage at a furious pace. You'll see that these three artists can be whatever it is they want to be!
Because of the difficulties caused by the park's terrain, situated as it is on a hill, this stage space is not accessible for people with reduced mobility.