Show "Kumulunimbu" dins del "MAC Festival"
Day and time
Fri 24 · 11:15
Sat 25 · 11:15
Sun 26 · 11:15
See all schedules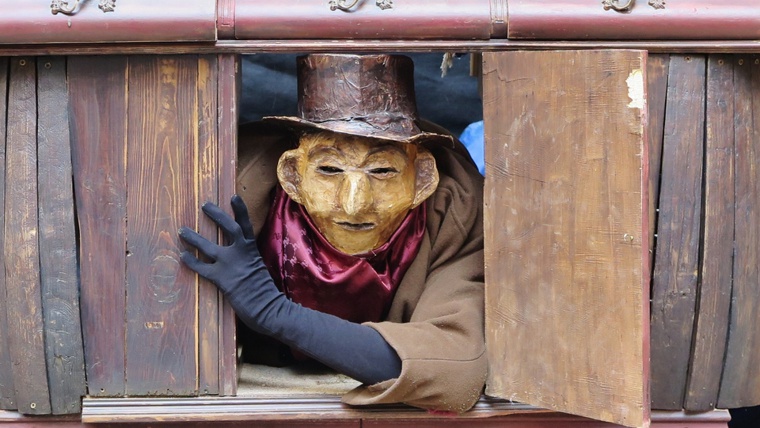 Venue 1
Ortega Company: Kumulunimbu (Catalonia; puppets; aged 6 *).
A girl, a cloud, a dark character, the story of a friendship... A must-see show about how a cloud and a girl became friends, to tells us about courage, imbalance, migrations and remaining hopeful of a fairer world. Kumulunimbu is the story of a path like the one embarked on by so many people in some place every day. This is the creation form an artistic, social group that speaks to children, and adults too, about migrations, the natural resources of each territory and how people's lives are affected when human beings throw the environment off balance. Educational spirit, comedy, criticism and surprises in a poetic journey that will fascinate you. It was thought up by the author and artistic direct, Guillemot Girona's, with Pep Vila and Marian Resolutive directing the puppeteers in a show performed by Marc Belles and Girona's himself.
List of points shown on the map
Av Estadi, 65
Sants-Montjuïc
el Poble-sec
08038 Barcelona