Show "The Lesson" dins del "MAC Festival"
Day and time
Fri 24 · 20:15
Sat 25 · 20:15
Sun 26 · 20:15
See all schedules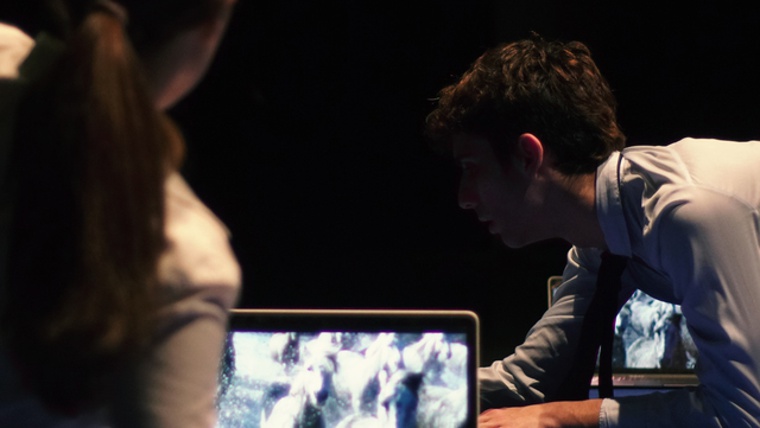 Bridge
laSADCUM: The Lesson  (Barcelona / Andalusia; dance / new technologies; for audiences aged 12 and over).
How do we behave in the post-internet age? Guillem Jiménez and Vera Palomino tell us the answer in an experience in which dance is combined with audiovisual technologies. Using a sort of choreographic found footage, they fill the show with audiovisual materials that become as central to the show as the pair of artists who created it. This is their way of encouraging us to reflect on the world we live in and the false feeling of freedom that we get from the social media we're hooked on.
List of points shown on the map
Carrer de Nàpols, 70
Eixample
el Fort Pienc
08018 Barcelona